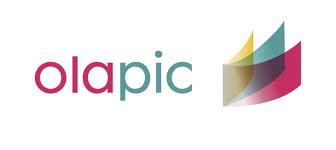 Online Fashion Retailer and Social Marketing Firm Leverage Social Content To Build Brand Community and Drive Sales
NEW YORK – Feb. 13 2013 –
Edgy online fashion boutique Dolls Kill today announced that it has teamed with Olapic, an innovative social content marketing leader, to enable customers to use social media for sharing their experiences with Dolls Kill's products. Using Olapic's social photo-sharing platform, Dolls Kill can now provide a showcase for their customers to share themselves wearing Dolls Kill clothing in every day settings not only with their own social networks, but also with other Dolls Kill customers on the official retail site. Pulling content from Twitter, Facebook, Instagram and more, Olapic embraces User-Generated Content (UGC) to enable Dolls Kill to inspire its customers with new looks and build their brand's online community. Interested parties can find out more about Olapic here and see Dolls Kill's community here.
"Just like its customers, Dolls Kill has built its look from street style and hard-to-find underground labels. As a result, the ability to share these new looks with each other is a big part of our culture and the culture of our customers," said Shoddy Lynn of Dolls Kill. "We knew from the start that we needed to implement some kind of social media sharing tool based on visual content to inspire our customers and build a community, but until we found Olapic, there was no solution for online retailers capable of doing so. Olapic has enabled us to create a real connection between our customers and our brand."
Olapic's technology helps online retailers increase sales and improve customer retention by opening new forms of communication between the brand and customer through the fastest-growing content on the Internet – social photo sharing. Tools like Instagram are processing millions of photos per day. During the holiday buying season, Instagram processed hundreds of photos every second! Olapic gives brands the most effective means to collect, curate and display this visual content, enabling retailers to build enduring communities with their customers. Instead of a flat, boring e-commerce experience, online retailers like Dolls Kill now have the means to engage and reward passionate and vocal customers.
"UGC is, without a doubt, the most critical element for a successful online retail strategy," said Pau Sabria, Olapic's CEO. "Only UGC leverages a company's most valuable brand ambassadors – its own customers – to build communities and drive sales. However, in order to be truly successful, retailers need to build a bridge between their UGC and their e-commerce infrastructure. That is the key problem that Olapic solves."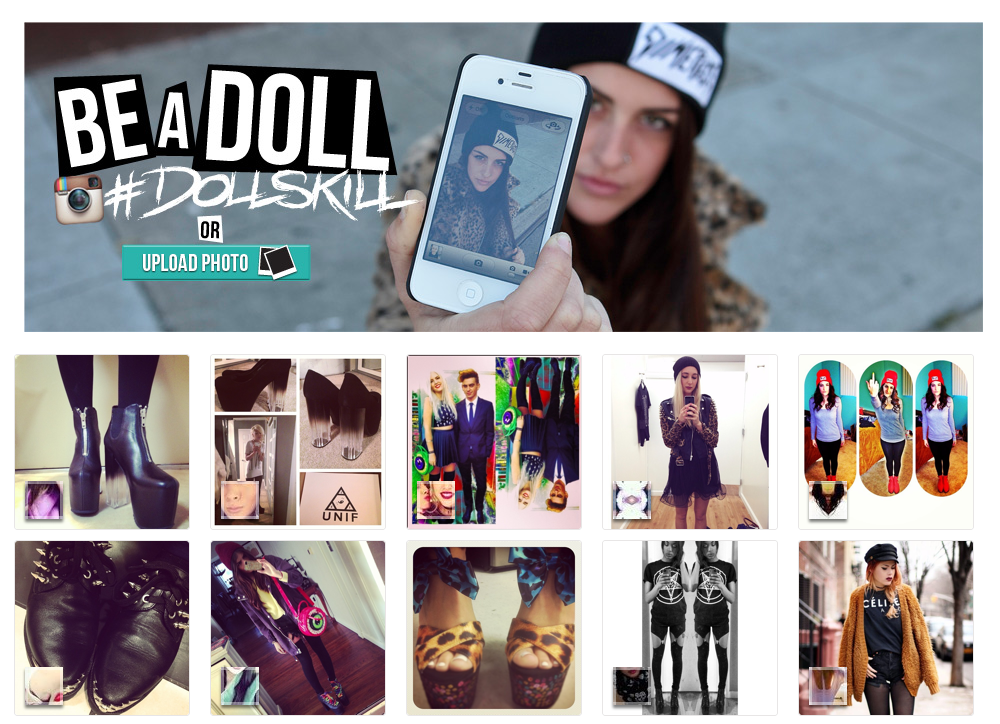 About Olapic
Founded in 2010, Olapic helps enhance the flat and limited e-commerce experience by integrating and utilizing the readily available visual user generated content (UGC). By enabling any site to collect, curate, and display UGC, Olapic leverages real customers to build brands' communities and drive sales. Already the facilitating technology behind some of the most innovative retailers and brands in the world, including Lululemon, Design Within Reach, Free People, People Magazine, The New York Giants, Olapic strives to help companies of all kinds increase sales and improve customer retention by opening up new forms of visual communication between the brand and customer.
Official Website | Facebook | @Olapic
About Dolls Kill
Dolls Kill was born not long ago in 2010 as a rebellious movement in response to a general lack in the proper fulfillment of online shopping sites. Tired of the same old clothing brands and rigid stern-faced models, Dolls Kill's founders created an online clothing outlet to subvert the established shopping etiquette. Always emphasizing change and experimentation in fashion is the key to the Dolls Kill movement. That means encouraging personal freedom from a defined style, and the balls to stand out from a crowd. Dolls Kill has launched its full fashion e-commerce site and carries a huge variety of international brands, such as UNIF, Wildfox, Chaser LA, One Teaspoon, Stylestalker, Zoe Karssen, Quontum, Minkpink, Evil Twin and Insight.
Official Website | Facebook | @dollskill
---
Media Contact
TriplePoint for Olapic
olapic@triplepointpr.com