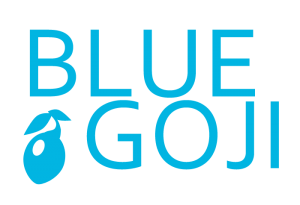 Interactive Fitness Solution Uses Games to Enhance Cardio Exercise 
SANTA CLARA – July 29, 2013 – Kai and Charles Huang, the founders of RedOctane and brothers behind the multi-billion dollar Guitar Hero franchise, and Coleman Fung, philanthropist and founder of OpenLink, have announced a new venture to launch interactive fitness company Blue Goji. The company's mission is to transform the cardio exercise experience through immersive gameplay, track activity towards personal fitness goals, and create a social workout experience with friends. The Blue Goji platform combines innovative software and hardware with the portability and power of tablets and smartphones to make cardio exercise routines an entertaining and rewarding experience. Additional details about the products will be revealed soon at www.BlueGoji.com.
"Our goal is to help people lead healthier and more active lives by providing anyone across all fitness levels with a fun way to work out, one that is accessible and compelling to use," said Kai Huang, Blue Goji co-founder and CEO. "With Blue Goji, we're developing a platform to support a variety of entertainment content that enables people to immerse themselves in their workout routines for a more enjoyable and social experience."
Blue Goji's platform of content and products will work together with tablets and smartphones on cardio equipment such as treadmills, stationary bicycles, and elliptical machines. Currently undergoing private user testing, Blue Goji will reveal additional information about the platform in the coming months and is currently accepting applications on its website from developers to create or adapt their mobile games for its library.
To connect with Blue Goji:
About BlueGoji
Blue Goji is an interactive fitness company that brings motivation and fun to workout sessions. The company was founded by game industry veterans and fitness enthusiasts Kai and Charles Huang, RedOctane co-founders and inventors of the multi-billion dollar video game franchise Guitar Hero, and Coleman Fung, founder and CEO of OpenLink. Blue Goji is developing innovative products that combine software and hardware to transform cardio exercise equipment into an entertaining and rewarding experience for all fitness levels.  For more information please visit www.BlueGoji.com.
Media Contact
Bethany Hill, TriplePoint for Blue Goji
bluegojipr@triplepointpr.com
(212) 730.9744