REGENSBURG, Germany –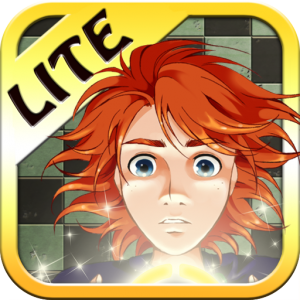 April 17, 2012 – dreamfab and RockAByte today released a free version of their magical iOS puzzle game, The Lost Shapes, on the iTunes App Store. Get a glimpse of how to master the game of skill and wit by downloading the lite version for iPhone, iPad, and iPod touch here: http://itunes.apple.com/app/the-lost-shapes-lite/id503868363?mt=8
The Lost Shapes Lite gives novice wizards a chance to test out the game of Magic Chess before competing in the big leagues. The game leads players through a tutorial, then the first 10 levels of Shape Mode where players get a taste of how to use tiles to build mystical shapes and matching celestial powers within a limited amount of time. Players will also get an introduction to the mysterious past of their Magic Chess coach, Willow.
The best of the lite wizards still get their place on Game Center leaderboards. All wizards can boast to friends and followers on Facebook and Twitter about progress in their school of wizardry!
Confident magicians who buy the full version will advance to using special tiles with bombs, ice, and nukes as well as earn Game Center achievements. Survival Mode will also become available to test how much these seasoned sorcerers have learned. For a limited time only, the full version is on sale for just $0.99: http://itunes.apple.com/app/the-lost-shapes/id468071373?mt=8
If you haven't already seen the magic in action, watch the beautiful trailer, complete with soothing music and loud explosions, on YouTube!
About The Lost Shapes
Prepare for a brain tease with the art of Magic Chess, a game which revives the power of ancient shapes, sun, moon, and stars, and is all the rage among magical folk! Follow your teacher Willow, a wizard with a mysterious past, as he trains you to create shapes within a limited amount of time with decorated tiles that can be lined up to form shapes and patterns in Shape Mode and Survival Mode. In Shape Mode Willow will take you through 30 missions of building simple shapes and then advancing to intricate patterns. Survival Mode tasks players with creating as many of those shapes and patterns as possible to level up endlessly. All shape building must be done as quickly as possible to keep the score multiplier high and the tile queue open. If the tile queue gets full, it's game over!
Just when players think they have their hand on Magic Chess, the game will display its an even wider variety of tiles. Bomb tiles blow away obstacles on the board so nothing stands in the way of making a shape. Snowflake tiles freeze the tile queue to buy time. Nuke tiles clear the board when it gets too full. Locked tiles can't be moved once they are placed. And numbered tiles can be used more than once.
The game is localized in English, German, French, Spanish, Portuguese, and Japanese so more iOS wizards have the chance to become a Magic Chess champion.

About dreamfab GmbH & Co KG.
Founded in December 2010, dreamfab is based in Regensburg, Germany, and specializes in the production and marketing of premium casual games. In May 2011 dreamfab published its first title, "Demolition Dash" and "Demolition Dash HD", one of the best platformers for iOS, and more recently, the highly successful "Happy Hills" and "Saving Yello." Other titles for iOS and ports for Android will also be released in 2012. Support for additional platforms such as Windows, Mac OS, PlayStation Network, Xbox Live Arcade and WiiWare is planned.
www.dreamfab.com |  Facebook | @dreamfab_games

About RockAByte
RockAByte is a rocking game studio situated at the center of Cologne, Germany. Their team consists of motivated, creative and unstoppable gamers with broad knowledge in conceptual design, development, and production of games and software applications. They have developed games for iOS, Android, PC, tablet, and Nintendo DS.
www.rockabyte.com | @rockabyte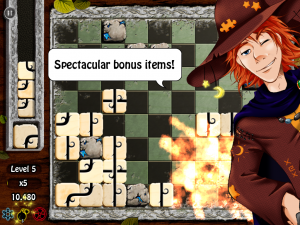 Assets
Download the trailer.
Download the press kit.
---
Media Contact
Erin Fan, TriplePoint for dreamfab
efan@triplepointpr.com
(415) 955-8500