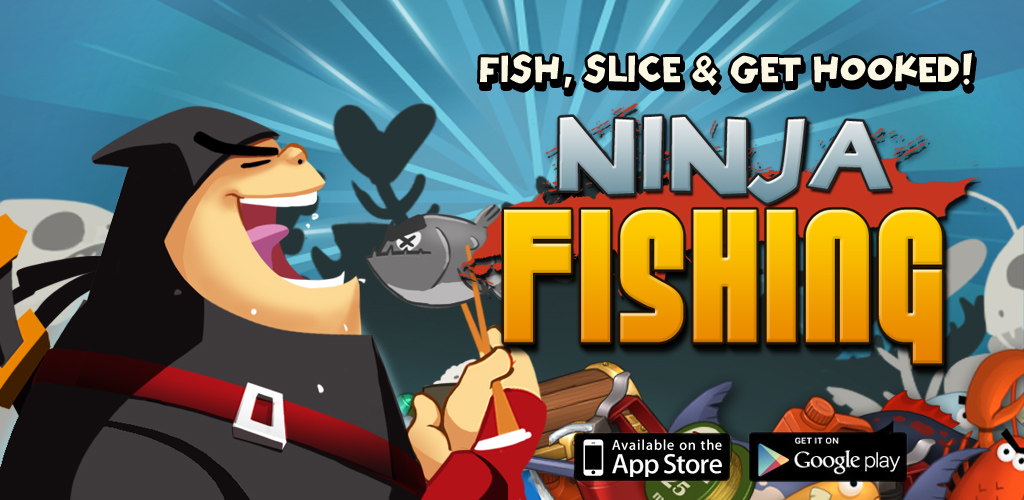 Gamenauts releases iOS mega hit on Google Play
SAN JOSE, Calif. – July 2, 2012 – Gamenauts today announced that their iOS phenomenon, Ninja Fishing, is bringing its ninja appetite to Android! With over 6 million players, Ninja Fishing is the #1 fishing game on the App Store and has been upgraded just in time for its Android debut. With multiple new worlds and fish on deck, Ninja Fishing finally sets sail for Google Play for free!
Android shinobi can now join Otoro, the outrageously overweight ninja, on his quests through the Tranquil Seas and shores of Dinosaur Island in his search for the perfect slice of sushi. Players must skillfully maneuver their hooks around fish and underwater mines by tilting their iOS devices. Once they've hooked some fish, Otoro throws them in the air, leading to the ultimate test of sword skill: can players slice the fish while avoiding the dynamite, ending their quest for Gold and sushi?
The newest version of Ninja Fishing makes this challenge even more enticing by challenging players to catch new, rare fish including the Giant Squid, the Megalodon, and the mythical 3 Headed Hydra.
Cast your hook into the water and discover why Ninja Fishing is the #1 fishing game on your phone! Otoro's rumbling stomach awaits your prowess. Ninja Fishing is out now for free on Google Play and is coming soon to Amazon Kindle in Q3 2012!
About Gamenauts
Gamenauts is an award winning developer of Mobile, PC and Social Networks games, with a mission to explore the vast frontiers of interactive fun. They struck gold with their hit game series Cate West and Burger Rush in the PC casual gaming space. Partnering with Menara Games on the development of Ninja Fishing, Gamenauts invites players to join them on their voyage through the galaxies of games on multiple platforms.
Official Website | Facebook | @Gamenauts

---
Media contact
Erin Fan, TriplePoint for Gamenauts
efan@triplepointpr.com
(415) 955-8500
---