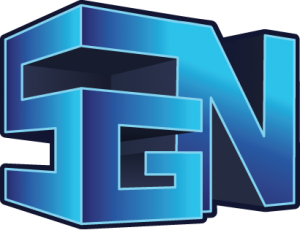 LOS ANGELES – August 21, 2012 – SGN, a leading developer of cross-platform games on social and mobile platforms, today announced the hiring of Ruairi McGuckin as Vice President of Marketing. McGuckin brings with him almost a decade of mobile content marketing and user-acquisition experience at leading mobile companies.  McGuckin will be responsible for user acquisition and marketing for SGN's catalog of cross-platform games on mobile devices, social networks, and web browsers.
"With the success of our cross-platform games, our next area of investment is focusing on building a world-class user acquisition machine," said Colin Digiaro, COO, SGN. "Having a marketing veteran like Ruairi who understands the nuances of user acquisition in todays rapidly evolving gaming landscape adds a critical layer of depth to our management team."
With previous experience in direct response and B2C, as well as brand marketing, McGuckin adds a breadth of industry knowledge to SGN's management team. Most recently, McGuckin was the vice president of digital marketing for Jesta Digital, formally known as Fox Mobile Group, where he helped lead the company's success in capitalizing on the emerging smartphone market.  Earlier in his career McGuckin led marketing for Buongiorno, one of the pioneering European mobile giants that took the United States by storm in the early 2000s.
About SGN
SGN connects people around the world through great games. As a top developer and publisher of games on Facebook, iOS, and Android, SGN lays claim to hit titles such as Fluff Friends Rescue, Jewels of the Amazon, Bingo Blingo, Skies of Glory, and MindJolt.
Over 200 million SGN games have been installed on leading mobile and social platforms, making it one of the largest cross-platform gaming companies in the world. Based in Los Angeles, SGN is backed by Austin Ventures, with studios in Buenos Aires and San Francisco.
For more information about SGN and the latest news:
---
Media Contact
Zach Fuller, TriplePoint for SGN
zfuller@triplepointpr.com
(917) 338-3997