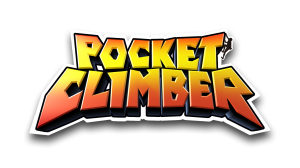 The iPhone5-compatible game adapts the classic arcade title for today's mobile gamers
SAN FRANCISCO – Oct. 10, 2012 – Leading international mobile game company CocoaChina today announced the launch of Pocket Climber. The iOS app was developed by CocoaChina's development studio, Punchbox Studios, and is now available in the App Store. In Pocket Climber, players scale skyscrapers, dodge dangerous obstacles including King Kong, and collect coins along the way while fighting to the top.
"We're focused on delivering games that appeal to players around the world," said Gary Liu, Founder and COO of CocoaChina. "We adapted Pocket Climber to offer a challenging yet intuitive game that players of all ages, and from all over, can enjoy."
Pocket Climber is an endless runner that keeps going up and up, challenging players to test their vertical limit. Adapted from the well-known 1980s Japanese arcade game Crazy Climber, CocoaChina has updated the game to add excitement and appeal for a global audience.
"We've specifically optimized the iPhone version of the game so players can hold the mobile device in one hand, navigating gameplay with their thumb only, which is the most natural gesture to interact with a phone." said Liu.
CocoaChina was founded in 2008 and has since grown to be a leader in mobile gaming, having launched the Fishing Joy franchise with over 100M downloads as well as titles such as Warring States and Drawing Wars.
Pocket Climber is playable on the iPhone, iPod touch and iPad and is now available in the iTunes App Store for $0.99.
To download the game for iPhone, visit http://itunes.apple.com/app/id521015181?mt=8.
To download the game for iPad, visit http://itunes.apple.com/app/id546625586?mt=8.
To view the Pocket Climber video trailer, visit http://www.youtube.com/watch?v=8ogEsgvhr0g&feature=youtu.be.
Assets
Link to Pocket Climber press kit
About CocoaChina
Founded in 2008, CocoaChina is the first and largest Chinese developer platform dedicated to mobile game development. CocoaChina began as a forum for Chinese iOS developers and now operates under the umbrella of Chukong Technologies. PunchBox Studios, which also operates under Chukong Technologies, was created by the same team behind CocoaChina to help developers create, monetize, localize, and distribute their mobile games globally. Headquartered in Beijing, China, CocoaChina also has offices in Sunnyvale, California and Tokyo, Japan. For more information, please visit http://www.chukong-inc.com/.
###
Media Contact
Tristan Kruth, TriplePoint
tkruth@triplepointpr.com
415-955-8500