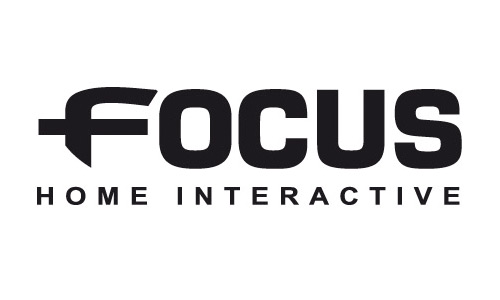 PARIS – November 15, 2012 – War rages on in Wargame: European Escalation! Today, the impressive real-time strategy game from Eugen Systems deploys another free DLC titled Fatal Error.
While previous Wargame downloadable content added to the multiplayer mode, Fatal Error focuses on the single player campaign. It adds a brand new fifth operation to Wargame's existing four, as well as introducing multi-touch gameplay specially designed for owners of Ultrabook™ with touch¹ display. Inspired by Intel®!
The new Fatal Error solo campaign spans five long missions that are completely independent of Wargame's original campaign, providing new, bigger challenges to face. Based on an alternate history, this operation brings players back to 1979, a time when hope for the peaceful resolution of East/West tension was coming to a close. That all changes when a Soviet combat squad invades Cuba and sets off the European Missile Crisis. Within the depths of Mount Cheyenne, home to North America's most vital command center, a tragic mistake made by a lowly maintenance technician will set the world on fire once again…
The Fatal Error DLC not only brings new missions, it also makes your game compatible with your Ultrabook™ with touch¹ display Inspired by Intel®! Finely tuned for simplicity of use, the multi-touch gameplay has been specifically crafted to let you play Wargame comfortably on your couch, without the need for a mouse or a keyboard! Commanding your army has never been so accessible and intuitive.
The Fatal Error DLC will be available for free this evening on Steam for all owners of Wargame: European Escalation.
Assets
– Download the presskit (82MB)
About Wargame AirLand Battle
Released in early 2012, Wargame: European Escalation by Eugen Systems managed to become the new benchmark in real-time strategy games, praised by critics and players alike. Wargame: AirLand Battle is about to bring the series to the next level as a full-fledged sequel!
Between 1975 and 1985, war between NATO and the Warsaw Pact is still raging, reaching Northern Europe, notably Scandinavia, whose architecture magnificent landscapes are faithfully recreated in the game. While the first Wargame made quite an impression with its powerful engine, Wargame: AirLand Battle is making a huge leap forward with its visuals, bringing a level of detail never before seen in a real-time strategy game. Flat relief and lack of variety is now a thing of the past, as the new version of the IRISZOOM Engine(tm) displays spectacular graphics, with a huge variety of units, scenery and impressive topography reproduced from satellite maps.
Command all the military resources of the Cold War era, from tanks to planes which make an outstanding entrance in the series! A total of 150 planes strengthen the playable arsenal of the game, from fighters to bombers to electronic warfare planes. Four new nations and their vehicles join the original eight from the first game, making a total of over 750 vehicles and combat units rendered in realistic detail with new textures! In Wargame: AirLand Battle, realism is also strengthened thanks to a new weapons system, better handling of fire and its effects, and a new Urban Combat Interface (UCI) allowing for battle inside cities block by block to take them over.
The solo part of the game is composed of several new dynamic campaigns, during which you will manage all aspects of the battle. Lead each squad of the Theatre of Operation, and make good use of your reinforcements and strategic support. Each decision you make has an impact on the tactical outcome of battles, and also impacts the evolution of the global conflict!Wargame: AirLand Battle still allows you to customize your own army in solo and multiplayer modes, thanks to the 'Deck' system, which is now being enhanced with an integrated 'viewer'.
About Focus Home Interactive
Founded in 1996, Focus Home Interactive is an independent French publisher based near Paris, France. Known for the quality, diversity and originality of its catalogue, Focus has published and distributed original titles that have become benchmark titles worldwide – such as Blood Bowl, Sherlock Holmes, TrackMania, Runaway and also Cities XL and Cycling Manager.
In 2012, Focus will publish ambitious games such as Wargame: European Escalation, the new real time strategy game from the creators of « R.U.S.E. »™; Game Of Thrones™, the role-playing game adapted from the bestseller saga written by George R.R. Martin; The Testament of Sherlock Holmes™ on PC and for the first time ever on consoles; Of Orcs and Men, a great roleplaying game featuring Orcs and Goblins; Confrontation®, the video game adaptation of the famous board game universe by Rackham and also the official video game of Le Tour de France. www.focus-home.com
About Eugen Systems
Eugen Systems, founded by the Le Dressay brothers, has specialized in real-time strategy games on PC and next-generation consoles (Xbox 360 and PS3) for 10 years.
Based in Paris, Eugen Systems released Act of War: Direct Action, one of the most acclaimed RTS games in 2005, and last year R.U.S.E.™, considered by many to be the best RTS ever released on consoles.
For more information about Eugen Systems, visit their official website www.eugen.fr
---
Media Contact
Erin Fan, TriplePoint for Focus Home Interactive
efan@triplepointpr.com
(415) 955-8500
---