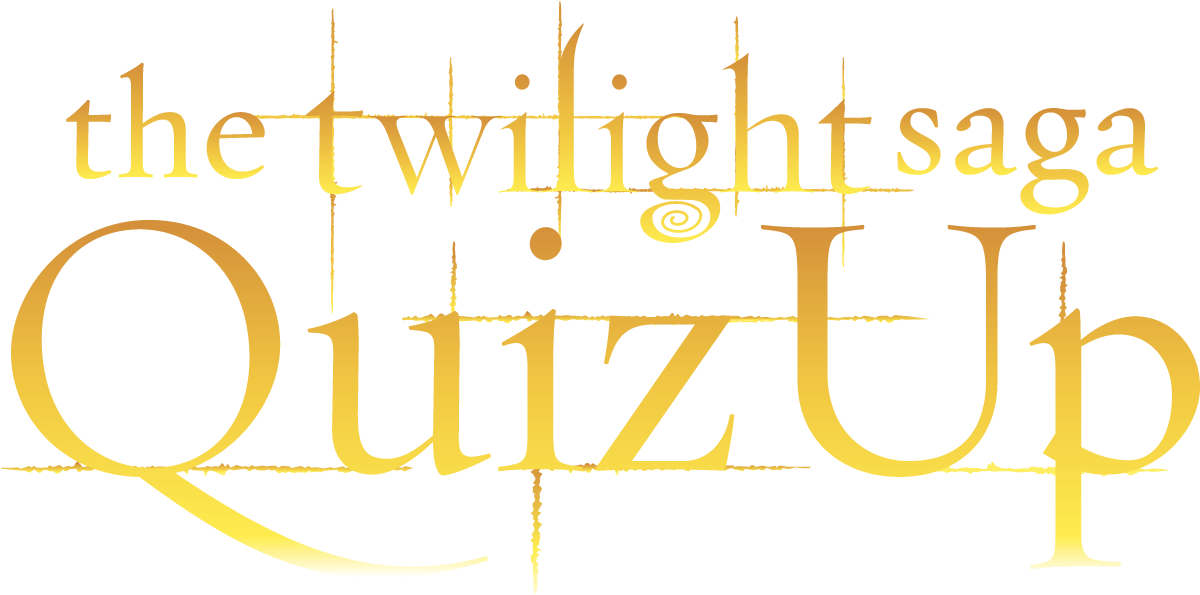 Twilight Saga QuizUp, Available Now on the App Store and Google Play, Celebrates Theatrical Release of THE TWILIGHT SAGA: BREAKING DAWN – PART 2
SAN FRANCISCO – Nov. 16, 2012 – Summit Entertainment, a LIONSGATE® company, has chosen independent mobile game developer Plain Vanilla Games, to develop an official Twilight Saga mobile game, Twilight Saga QuizUp. The app, now available on both iOS and Android devices, lets devoted fans showoff their knowledge of the film series by competing head to head in a live multiplayer match with fellow Twihards around the world.
"Our partnership with Summit Entertainment gives the biggest fans of THE TWILIGHT SAGA's thrilling love story a fun and challenging way to get ready for the release of THE TWILIGHT SAGA: BREAKING DAWN – PART 2," say Thor Fridriksson, CEO of Plain Vanilla. "This opportunity will also put our innovative QuizUp platform in the hands of a large and passionate audience and show off the beautiful and entertaining apps that can be produced using our revolutionary social trivia platform."
Plain Vanilla is a San Francisco-based app developer that creates unique games using their real time social trivia platform, QuizUp.  QuizUp is the first platform in the world that offers players the chance to compete head-to-head in real-time across all major mobile platforms. QuizUp is a new and innovative way to engage and challenge the audience.
Summit Entertainment will bring THE TWILIGHT SAGA: BREAKING DAWN – PART 2 to many local theatres in North America at 10 p.m. on November 15, 2012 and will then release the film across North America and around the world via multiple show times on November 16, 2012.
The astonishing conclusion to THE TWILIGHT SAGA franchise, THE TWILIGHT SAGA: BREAKING DAWN – PART 2 illuminates the secrets and mysteries of this spellbinding romantic epic that has entranced millions.  Academy Award® winner Bill Condon directed both the first and second parts of the two-part finale starring Kristen Stewart, Robert Pattinson and Taylor Lautner. The film, based on the fourth novel in author Stephenie Meyer's "Twilight" series, was written by Melissa Rosenberg with Wyck Godfrey, Karen Rosenfelt and Stephenie Meyer producing.
Download Twilight Saga QuizUp on the App Store for $.99 here or the free version here. Or check out the game on Google Play here for $.99 or here for the free version.
Assets
Download screenshots here.
About THE TWILIGHT SAGA film series
THE TWILIGHT SAGA film series stars Kristen Stewart, Robert Pattinson, and Taylor Lautner and tells the story of 17-year-old Bella Swan who moves to the small town of Forks, Washington to live with her father, and becomes drawn to Edward Cullen, a pale, mysterious classmate who seems determined to push her away. But neither can deny the attraction that pulls them together…even when Edward confides that he and his family are vampires. The action-packed, modern day vampire love story TWILIGHT, the first film in the series, was released in theatres on November 21, 2008 to a blockbuster reception. The second installment of the film franchise, THE TWILIGHT SAGA: NEW MOON was released November 20, 2009, the third installment, THE TWILIGHT SAGA: ECLIPSE was released June 30, 2010, and THE TWILIGHT SAGA: BREAKING DAWN – PART 1 was released on November 18, 2011.
Official Website |  Facebook | @Twilight
About Summit Entertainment
Summit Entertainment, a LIONSGATE® company, is a worldwide theatrical motion picture development, financing, production and distribution studio. The company handles all aspects of marketing and distribution for both its own internally developed motion pictures as well as acquired pictures.
Official Website |  Facebook | @SummitEnt
About Plain Vanilla
Plain Vanilla was founded with the plan to develop beautifully designed, user-centered and addictively entertaining games. Headquartered in San Francisco, the Plain Vanilla team includes amazing illustrators, motion artists, musicians, graphic designers and programmers who are passionate about creating amazing games.  Plain Vanilla designed QuizUp, the first multiplatform and real-time social trivia engine.
Official Website |  Facebook | @vanillagames
---
Media Contact
Samantha Qualls, TriplePoint for Plain Vanilla
Samantha@triplepointpr.com