Paul Chen Joins as VP of Business Development, Emma Kumakura Promoted to VP of Production
SAN FRANCISCO – Nov. 29, 2012 – PlayFirst® Inc., the global leader in mobile games for family and friends, today announced two new members to its management team. The company hired Paul Chen as vice president of business development and promoted Emma Kumakura to vice president of production. Both new additions will play critical roles as PlayFirst expands its presence in the rapidly growing mobile game industry.
"Given our strategy to establish PlayFirst as the global leader in iOS and Android games, we believe Paul Chen has the comprehensive experience and proven track record to lead the charge," said Marco DeMiroz, chief executive officer, PlayFirst. "Combined with Emma Kumakura's leadership skills and her extensive game development background, we now have the ideal management team in place as we continue to grow our global mobile business."
Paul Chen joins PlayFirst after previously serving as vice president of developer relations for Papaya Mobile. Previously, Paul was product manager for NVIDIA's line of Tegra application processors, held various engineering roles at Advanced Micro Devices, and covered the technology sector as an investment banking analyst for Salomon Smith Barney. Paul earned a BS in Electrical Engineering and Computer Science from UC-Berkeley and an MBA from Columbia University. Paul will lead global business development and partnership activities for PlayFirst.
Emma Kumakura was most recently PlayFirst's senior director of production, overseeing games production for the company. Prior to PlayFirst, Emma was an art director at Disney Playdom San Francisco, a lead animator for Storybook Anytime, and a producer for MTV Networks and the Sony Home Initiative for PlayStation3 products. She earned a BA in Japanese and Linguistics from The Ohio State University and a BS in Media Arts and Animation from the Art Institute of California-San Francisco. In her new role at PlayFirst, Emma will direct the development and production for all games for the company, leveraging the innovative processes she has developed and tailored throughout her career.
About PlayFirst
PlayFirst develops great mobile games for family and friends, and tens of millions of fans worldwide have played our hit titles. PlayFirst's portfolio of games includes the DASH® series (Diner Dash®, Wedding Dash®, Cooking Dash®, Hotel Dash®, SpongeBob Diner Dash® and Hotel Transylvania Dash®) and Stars series (Mall Stars™). For more information, visit www.playfirst.com.For more information, please visit www.playfirst.com.
Official website | Facebook | @PlayFirst
PlayFirst, Diner Dash, Wedding Dash, Cooking Dash, Hotel Dash and Mall Stars are registered trademarks of PlayFirst, Inc. All other trademarks are property of their respective owners.
---
Assets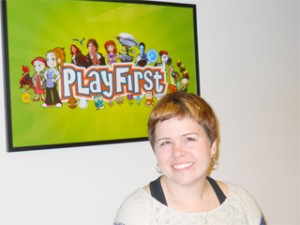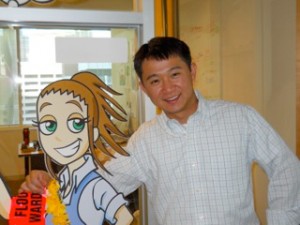 ---
Media Contacts
TriplePoint for PlayFirst
playfirst@triplepointpr.com
415-955-8500
Julie McHenry, Communications Insight, LLC
julie@comminsight.com
650-504-6655