Publishing platform helps Asian independent mobile developers win the western market
San Jose, CA – Dec. 6, 2012 – Gamenauts today announced the start of its publishing initiative for Asian independent mobile game developers. Since working with Indonesia-based Menara Games on the hit Ninja Fishing, which reached #7 on the Top Paid Apps charts and garnering over 10 million downloads, Gamenauts has partnered with a number of Asian developers to help achieve similar successes in Western markets.
Beginning in 2013, Gamenauts will publish mobile titles from the following developers:
"We have been receiving great support from Gamenauts on King's League: Odyssey and we are excited to be among the first developers in the new publishing initiative," said Yiwei P'ng, Founder of Kurechii Studio. "We couldn't have asked for a better partner and we anticipate positive reception for other developers joining the team."
As part of the publishing initiative, Gamenauts will provide funding, close support at each step of development for art and gameplay feedback, marketing, and monetization analysis. All developers will also get to maintain ownership of their IPs.
"It is our goal to help independent Asian developers have their games discovered and successfully received in the western market," said Gamenauts CEO, Stanley Adrianus. "We are thrilled to be working with such talented developers, and we anticipate 2013 to be a great year with these publishing partnerships."
For all developers interested in being a part of the publishing initiative, contact Gamenauts at publish@gamenauts.com.
For more information on Gamenauts and their publishing initiative:
---
About Gamenauts
Gamenauts is a leading game publisher and developer of Mobile, PC and Social Networks games, founded in the San Francisco Bay Area with a mission to explore the frontiers of interactive fun. They struck gold with their hit games Ninja Fishing on mobile and the Cate West and Burger Rush series in the PC casual gaming space. Gamenauts invites players to join them on their voyage through the galaxies of games on multiple platforms.
Official Website | Facebook | @Gamenauts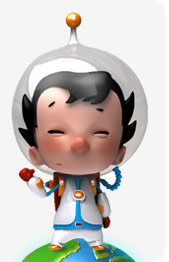 Media Contact
Erin Fan, TriplePoint
efan@triplepointpr.com
(415) 955-8500