Leading mobile games developer continues successful multiplatform expansion with popular wedding-planning time-management game
SAN FRANCISCO – Feb. 4, 2013 – PlayFirst® Inc., today announced the Android debut of Wedding Dash® exclusively for Kindle Fire Tablets. Today's launch, featured in Amazon's Valentine's Day promotion, marks PlayFirst's third mobile game release for Android from the hit DASH® franchise, following beloved games Diner Dash® and Cooking Dash®. Released in October for Kindle Fire, Diner Dash® sprinted up to No. 3 on the Amazon best seller list, followed by the successful release of Cooking Dash® in December. Wedding Dash is another fan-favorite entry in the series, as shown by the iOS version's 4.5-star average rating.
"Meeting people wherever they play is important to us, and PlayFirst believes bringing our games to Android with Amazon is a smart way to reach new fans of the DASH franchise," said Marco DeMiroz, president and CEO, PlayFirst. "Offering Wedding Dash to Kindle Fire users was the perfect match for this Valentine's Day."
Wedding Dash stars aspiring wedding planner Quinn as she launches her own business designing receptions for picky brides and grooms. Players advance from organizing simple backyard weddings to planning elegant ballroom extravaganzas, choosing event details and managing hilarious disasters with PlayFirst's groundbreaking time-management gameplay.
Releasing Wedding Dash for Amazon extends PlayFirst's successful move into the Android market and demonstrates the publishers' ability to gain users across mobile gaming platforms.  As Kindle Fire and Kindle Fire HD continue to gain traction in the tablet marketplace, PlayFirst intends to cater to its growing base of family-oriented casual players.
Wedding Dash is now available for Kindle Fire, Kindle Fire HD 7", and the new Kindle Fire HD 8.9". Players can download Wedding Dash® now for free from the Amazon Appstore for Android by visiting www.amazon.com.
About PlayFirst
At PlayFirst, we believe you can have fun anywhere, any time and at any age. That's why we're committed to creating mobile games for everyone to enjoy, including the fan-favorite DASH® and STARS™ series of games like Diner Dash®, SpongeBob Diner Dash® and Mall Stars™. Whether you're in line at the store, on your lunch break or lounging at home, you only need a minute to dive into a PlayFirst game—but you'll find a lifetime of entertainment. PlayFirst games are played by tens of millions of fans worldwide, and we're just getting started. To find out more about our talented team and our awesome games, please visit www.playfirst.com.
Official website | Facebook | @PlayFirst
PlayFirst, Diner Dash, Wedding Dash, Cooking Dash, Hotel Dash and Mall Stars are registered trademarks of PlayFirst, Inc. All other trademarks are property of their respective owners.
---
Assets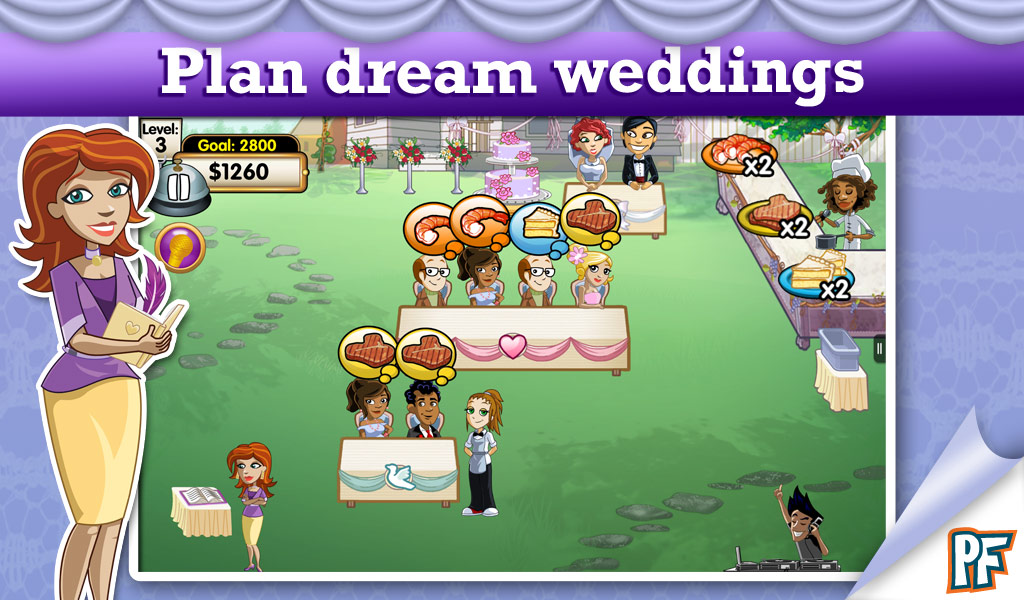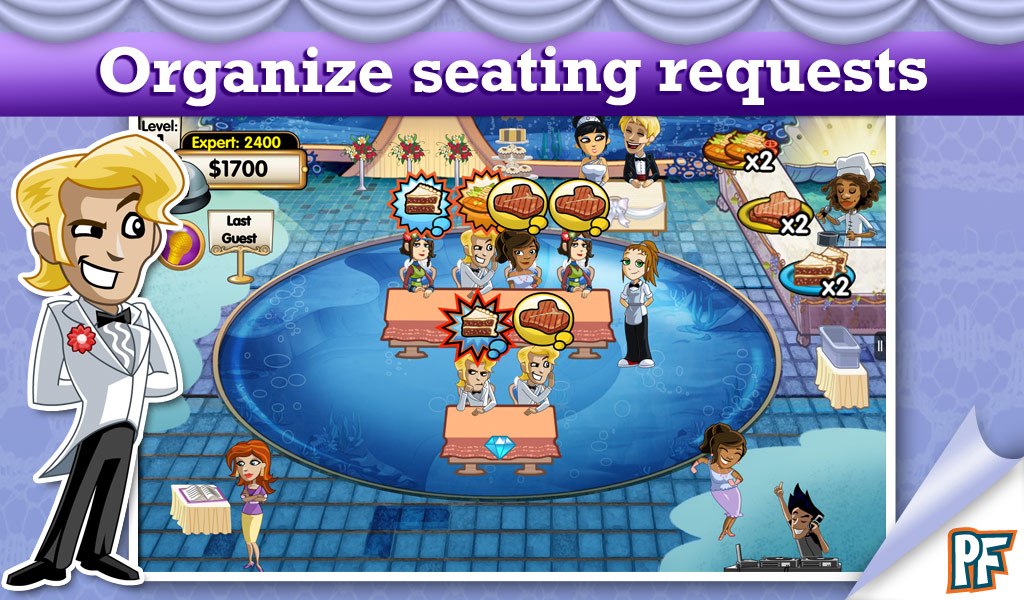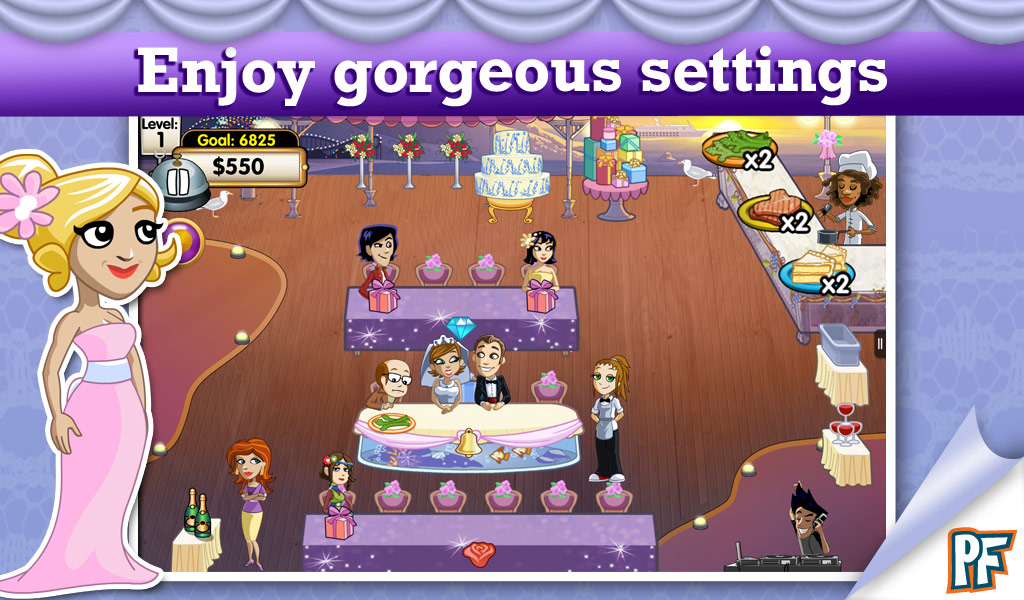 ---
Media Contacts
TriplePoint for PlayFirst
playfirst@triplepointpr.com
415-955-8500
Lauren Quan, PlayFirst
lquan@playfirst.com
510-520-3468