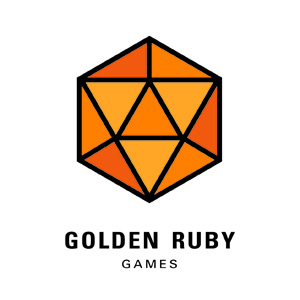 New mobile game from indie New York developer Golden Ruby Games offers unique D-Pad-free touch-based controls
NEW YORK – Feb. 21, 2013 – Golden Ruby Games, an independent New York-based game developer, today launched Worm Run, a procedurally generated, frenetic and fast-paced endless runner for iOS devices. Worm Run puts players in the space boots of Zeke Tallahassee, a hapless space janitor on the run from a completely insatiable, omnivorous galactic worm. Worm Run is available now in the App Store for $0.99 as a universal app.
Allowing on-screen D-Pads to go the way of the space dodo, Golden Ruby Games seeks to offer a simple, more intuitive gameplay experience for touch-based games.  Worm Run allows players to run for their lives by swiping anywhere that is comfortable, in any direction on-screen to escape the predatory space worm.
With procedurally generated worlds, every adventurous run that players embark on will be completely new, encountering items like Skunk Juice to impede the worm and ultimately buy Zeke more time—to travel more distance—while exploring a variety of areas such as the cavernous temple.
Worm Run features:
Control Zeke quickly by swiping anywhere on-screen to move — no D-Pad needed!
Crisp, Retina display visuals in a retro-style side-scrolling experience
Enjoy modern-retro chiptune-style music
Expect a different experience every time you play with new procedurally generated maps
Collect Grubies to purchase crazy items like the noxious Skunk Juice and Slow Spice made of worm eye-crust to help you outrun the Worm
Challenge and compete with friends in Game Center to get the best distance
Traverse five unique and challenging worlds including the Space Ship and Temple
Avoid hazards while running for your life
Download Worm Run from the App Store at https://itunes.apple.com/us/app/worm-run/id569497239?ls=1&mt=8.
For more information about Worm Run and Golden Ruby Games, visit www.goldenrubygames.com.
---
Assets

– Watch the trailer.
– Download the press kit.

---

About Golden Ruby Games
Golden Ruby Games is a small indie-game company located in New York City, dedicated to making unique and memorable games for everyone. After opening doors on June 1st of 2012, Mike and Andy started work on their first game: Destroy All Color! for iOS. A sleeper hit, Destroy was praised for its innovative control scheme and unique gameplay mechanics. With Golden Ruby's first game completed, the company set out to differentiate itself within the gaming industry, specifically the New York City gaming industry.
Official website | Facebook | @GoldenRubyGames

---

Media Contacts
Stephanie Palermo
TriplePoint for Golden Ruby Games
spalermo@triplepointpr.com
(631) 921-1456