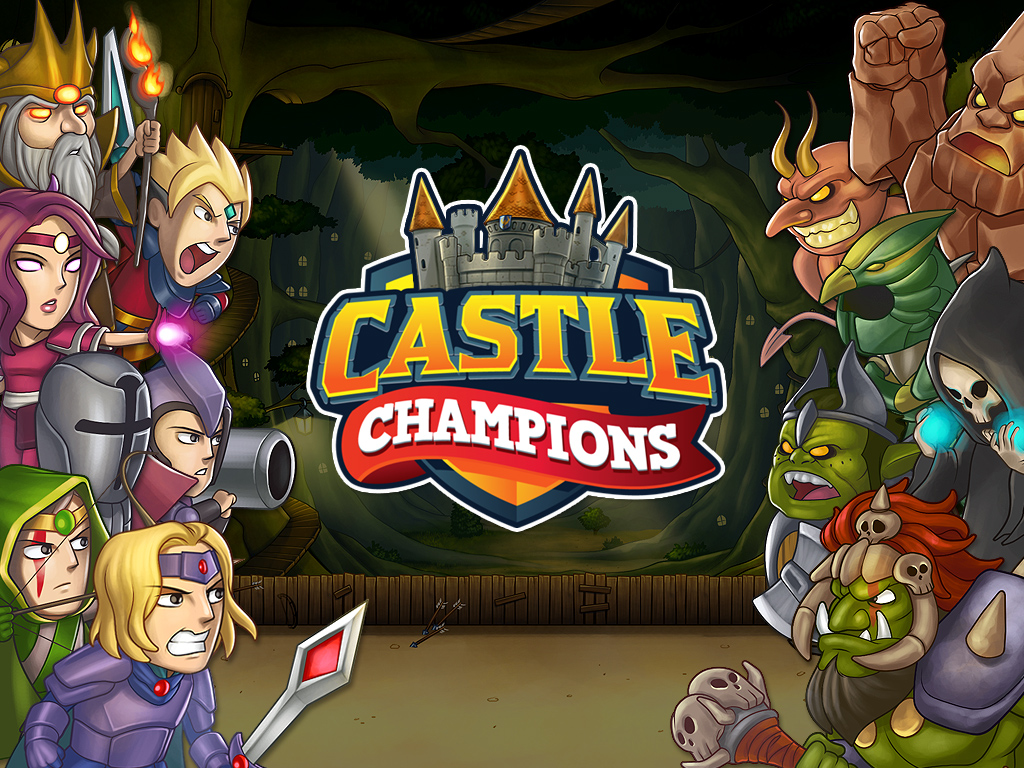 Tower building meets RPG in Gamenauts' and Artlogic's upcoming iOS game
SAN JOSE, Calif. – Feb 28, 2013 – Gamenauts, in conjunction with developer Artlogic Games, today announced their upcoming tower building / RPG hybrid, Castle Champions. The first in a series of games published under Gamenauts' Asian indie mobile publishing initiative, Castle Champions combines castle-management simulation with RPG/battle party management. The game is set to hit the App Store for free on March 14, 2013.
The coveted honor of being the Castle Champion is up for grabs! Players must battle against fearsome enemies such as the Cerberus, Minotaur, and other medieval menaces in the Amateur and Pro Leagues to claim the prestigious title. Train an army with warriors of nine different character classes, including Mages, Crusaders and Paladins, as well as one of six Heroes serving as team captain to increase the army's battle prowess!
The army, of course, would not exist without a formidable castle in which to train. Players must build a castle from the ground up to house not just their warriors but also civilians who will earn the player valuable gold and crystals for being employed in the castle's businesses. Heroes must also be ready at all times to repel the horde of castle invaders!
Castle Champions features:
Build & Battle! Unique and addicting tower building / RPG hybrid gameplay.
Create an awesome army from 9 different classes including Mage, Crusader, Paladin, Archer, and Swordsman.
Recruit one of 6 unique Heroes as team captain, each with their own special abilities.
Advance through the Amateur and Pro Leagues by raising the army's league rank in battles.
Build over 40 different rooms including restaurants, banks, and casino halls, with more to come in future updates.
Defend your castle from the horde of invaders with your Hero.
Send warriors on an endless number of quests to gain more gold and resources.
Use power-up orbs to boost the team's stats and abilities.
Convert castle guests into citizens by employing them or into warriors by assigning a class.
Enjoy a universal app fit for all iOS devices.
It's almost time to build and battle to rise to the top of the tournament of the mobile medieval times! Castle Champions will be available for free on the App Store on March 14, 2013!
To learn more about Castle Champions, please visit Gamenauts on:
About Gamenauts
Gamenauts is a leading game publisher and developer of Mobile, PC and Social Networks games, founded in the San Francisco Bay Area with a mission to explore the frontiers of interactive fun. They struck gold with hit games like Ninja Fishing on mobile and the Cate West and Burger Rush series in the PC casual gaming space. Gamenauts invites players to join them on their voyage through the galaxies of games on multiple platforms.
Official Website | Facebook | @Gamenauts
About Artlogic Games
Artlogic Games is an independent, Indonesia-based team of passionate developers committed to creating high quality games in the strategy genre. Established in 2007, Artlogic has grown to become one of the top indie Flash developers with an audience of over 10 million players with their flagship Epic War hit series. Now, Artlogic is focused on bringing their talents to the MMO and mobile markets.
Official Website | Facebook | @Artlogicgames
---
Media Contact
Erin Fan, TriplePoint
efan@triplepointpr.com
(415) 955-8500
Assets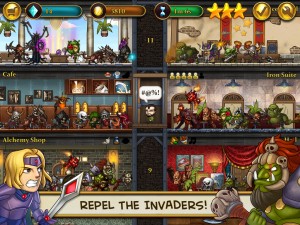 Download the press kit