First-ever free title in beloved franchise adds competitive Tournament mode, new mazes every week, and real-world prizes
SAN JOSE, Calif. – March 25, 2013 – Leading video game publisher and developer NAMCO BANDAI Games America Inc. today announced the launch of PAC-MAN +Tournaments™, the first free-to-play PAC-MAN game in the classic series, now available exclusively for Google Play.
Players can download PAC-MAN +Tournaments™ now for free on Google Play here.
In addition to a completely free version of the original 1980 PAC-MAN, PAC-MAN +Tournaments™ introduces a Tournament mode with new features that complement the tried-and-true PAC-MAN formula with endless gameplay, social competition, constantly updated brand new content. Arriving on Android free of charge, PAC-MAN +Tournaments™ will please fans while giving a new generation of PAC-MAN players the chance to jump into one of gaming's most iconic franchises.
To see PAC-MAN +Tournaments™ in action, download the trailer here: http://www.triplepointpr.com/dl/PAC-MAN/PAC-MAN+Tournaments_tr_final.zip
"PAC-MAN was the first video game available for Android phones back in 2008, and with PAC-MAN +Tournaments™, we're excited to expand our Google Play lineup with a game that revitalizes that beloved gameplay for a whole new group of fans," said James Kucera, Head of Mobile, NAMCO BANDAI Games America Inc. "My favorite part is the balance of new and old — players will be excited about the new Tournament mode, while the leaderboards and friend system harken back to the competitive arcade atmosphere from PAC-MAN's beginnings."
When they're not busy chasing down power pellets or chasing their friends up the leaderboards, PAC-MAN +Tournaments™ players can look forward to new Tournaments, new achievements, new mazes and scoring objectives. If that's not enough, the most skilled players can even win real-world prizes like PAC-MAN memorabilia and gadgets, delivered straight to their door (U.S. only, at release). Eager to give fans great new content, NAMCO BANDAI will release exclusive DLC in the future.
Download PAC-MAN +Tournaments™ on the Google Play store or check out the trailer and press kit.
For Publishing Enquiries, contact Alex Adjadj, Director Global Strategy, Mobile Sales & Marketing: aadjadj@namcobandaigames.com
Press contact, United States:
Nate Adams, TriplePoint
nadams@triplepointpr.com
415.955.8500
---
Assets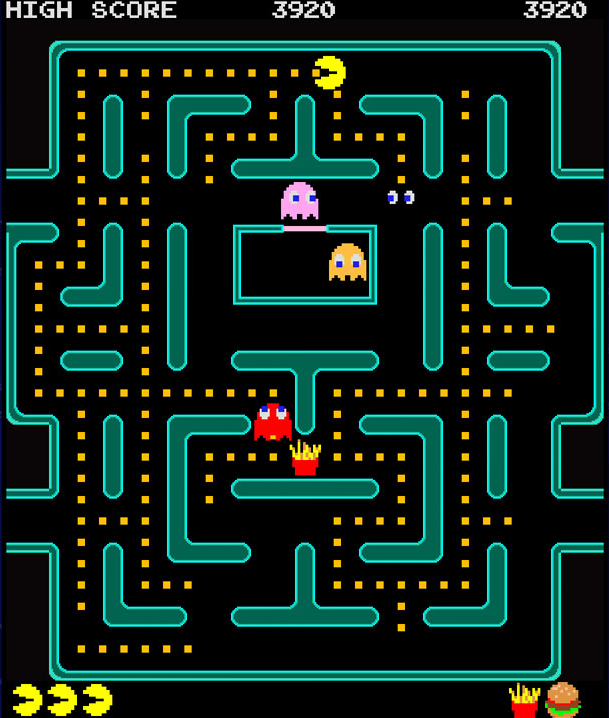 Download the full PAC-MAN +Tournaments™ press kit, including a trailer, by clicking here.
---
About NAMCO BANDAI Games America Inc.
NAMCO BANDAI Games America Inc., part of NAMCO BANDAI Holdings Inc., is a leading global publisher and developer of interactive content — including all major video game consoles, iOS, mobile and online.  The company is known for creating and publishing many of the industry's top video game franchises, including PAC-MAN®, TEKKEN®, SOULCALIBUR®, NARUTO™, NARUTO SHIPPUDEN™, Dragon Ball®, GALAGA®, RIDGE RACER® and ACE COMBAT®.  More information about the company and its products can be found at www.namcobandaigames.com or www.facebook.com/namco
PAC-MAN +Tournaments™ & © 2013 NAMCO BANDAI Games Inc. All rights reserved.
Official website | Facebook | @Twyperlink