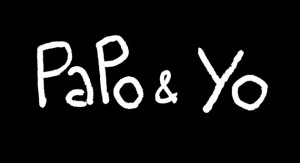 PC Gamers Can Order Papo & Yo Before Launch on April 18 to Receive Discount and Free Soundtrack Download 
MONTREAL – Apr. 5, 2013 – Independent game development studio Minority Media announced today that Papo & Yo, its critically-acclaimed emotional adventure game, is now available internationally for pre-order on Steam, Amazon and other PC-based direct download platforms. Starting today through the PC launch on April 18, 2013, gamers can pre-order the game to receive 10 percent off the $14.99 purchase price and a free copy of the wildly popular Papo & Yo original soundtrack (OST).
For the full list of digital distributors, please visit http://www.weareminority.com/blog/pre-order-papo-yo-for-pc and pre-order Papo & Yo today.
Previously exclusive to PlayStation®Network through Sony's Pub Fund, Minority Media is excited to present their innovative interactive journey to a broader audience through PC.  Papo & Yo has received widespread critical acclaim from mainstream media and a huge outpouring of deeply personal fan mail from all over the globe.  Upgrades to Papo & Yo's PC release include improved graphics and visual effects, improved controls, improved character animation and cinematics, more robust gameplay, full controller support for Steam Big Picture mode and multi-monitor support for a fantastic new player experience.
The Papo & Yo soundtrack, which has been recognized by critics as a key element of the game's unique, magical setting, will also be released later this month on iTunes and other popular digital distribution platforms for $5.99. Created by composer and sound designer Brian D'Oliveira of La Hacienda Creative, the soundtrack features traditional instruments and recordings taken directly from the jungles of South America. For a sneak peek, download a preview track titled "A Strange New World" from https://soundcloud.com/we_are_minority/a-strange-new-world.
For more information about Papo & Yo and Minority, visit www.weareminority.com/ or connect with Minority on Twitter: @we_are_minority.
---
Assets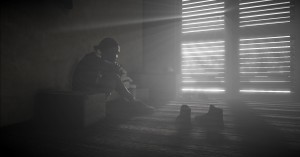 ---
About Papo & Yo
Papo & Yo tells the story of a young boy named Quico and his brutish, mostly-friendly pal named Monster, whose most threatening feature is not his set of razor-sharp teeth, but his addiction to poisonous frogs. After devouring one, Monster catapults into a violent rampage from which no one, not even Quico, is safe. As Quico, players must navigate a magical, imagination-fueled world to save their beastly companion from the biggest danger of all: himself. Papo & Yo was released on PlayStation®Network (PSN) in August 2012, with releases on additional platforms planned for later dates.
About Minority
Minority is an independent game development studio based in Montreal, Quebec. Founded in 2010 by Vander Caballero, former Design Director at EA Montreal, through a partnership with Rezolution Pictures, an award-winning film and television production company, Minority is the home for passionate and experienced creators who could not stand to develop yet another shooter game. To learn more about the team, visit the official website at: www.weareminority.com.
Official Website |  Facebook |  @We_Are_Minority
---
Media Contact
TriplePoint, on behalf of Minority
papo@triplepointpr.com