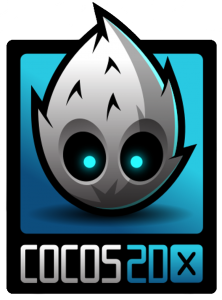 Cross-platform open-source mobile game engine powers some of the most prestigious mobile developers worldwide
BEIJING – April 10, 2013 – Cocos2d-x, a leading cross-platform open-source 2D game engine, is powering games for a dozen of the 2013 PocketGamer.biz Top 50 Mobile Game Developers, including Disney Mobile, Gree, Konami, Zynga, Wooga, Gamevil and DeNA. The engine powers hit mobile games like Diamond Dash, City of Wonder, Zenonia 5 and Matching with Friends for Facebook, and offers tools for both established and independent developers alike. To date, the engine has been downloaded 300,000 times around the world since its release in 2010.
Cocos2d-x has been implemented both on a game-by-game basis and as a cornerstone in overall product strategies. Top developers such as Handy Games and PlayFirst are receiving direct support from the Cocos2d-x team as they make the engine the core of their mobile development.
The engine powers even more games in China, where the project originated and is currently maintained. Cocos2d-x runs seven of the 10 top grossing iPhone apps in the Chinese App Store, and almost all top grossing Android games.
"Cocos2d-x offers powerful tools for large established mobile studios, small developers just getting started, and everyone in between," said Zhe Wang, chief maintainer of the Cocos2d-x engine. "The fact that Pocket Gamer has recognized so many of our partners as leaders in this ever growing and constantly changing industry demonstrates the engine's success, and we look forward to working with our active community to further improve and refine our technology for mobile developers."

About Cocos2d-x
The Cocos2d-x engine is the cross platform iteration of the popular Cocos2d engine previously released for iPhone. Cocos2d-x allows developers to code once in C++ and publish on multiple platforms, including iOS, Android, Windows Phone, and Blackberry. The engine is chiefly supported by CocoaChina, the Beijing-based international game developer and publisher behind the successful international mobile game titles, Fishing Joy and Fishing Joy 2. To learn more, visit http://cocos2d-x.org/.

---
Media Contact
Tristan Kruth, TriplePoint for CocoaChina
cocoachina@triplepointpr.com
(415) 955-8500