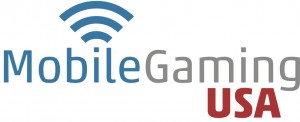 NEW YORK — April 24, 2013 — Video Games Intelligence has announced today the launch of Independent's Day, an afternoon of conference sessions and networking focused on indie mobile game development, on May 13th, prior to the start of their annual Mobile Gaming USA West conference in San Francisco on May 14-15th.
The keynote speech will be given by Wilson Kriegel, the former CRO of Draw Something creators OMGPOP. He currently serves as President of Paltalk, a leading provider of audio and video communications services.
"From the rising costs of user acquisition to the increased challenges of getting mobile games discovered on iOS and Android, indie game developers have a lot to navigate in their quests for long-term profitability," said Max Rollinger, Director of Mobile Gaming USA. "We're excited to have Wilson share his insights from years of working with indie mobile developers; he's certainly the perfect person to keynote our Independent's Day event."
Kriegel's keynote will be a comprehensive guide to surviving and thriving as an indie mobile game developer on a tight budget, from creating valuable partnerships to getting your games in front of the right audiences.
To celebrate the launch of these Independent's Day sessions, special pricing is being offered this week for those interested in attending. Links to registration are available by clicking here.
All registrants purchasing a Gold conference pass for Mobile Gaming USA West between today and April 25th will receive complimentary admission to the Independent's Day sessions on May 13th.
All registrants purchasing an All-Access pass to Mobile Gaming USA West can use the discount code MR200 to receive $200 off that conference pass if purchased before April 25th. Independent's Day admission is included in the ticket price.
For more information on the Independent's Day sessions or Mobile Gaming USA West, please contact Max Rollinger at mrollinger@mobilegamingusa.com.