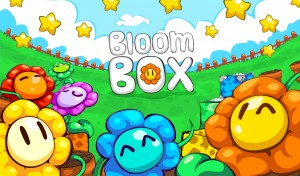 Nexx Studio's chain reaction puzzle game blossoms on iOS
KUALA LUMPUR, Malaysia – May 29, 2013 – Nexx Studio, South East Asian indie mobile game development, today released Bloom Box, their latest challenging puzzle game for iOS. The game tasks players with setting up chain reactions to spread seeds across the field to bloom flowers. Bloom Box is now on the App Store for iPhone and iPod touch at $0.99, part of a 50% off launch promotion http://itunes.apple.com/us/app/bloom-box/id622523724?mt=8
See how the domino effect brings flowers to the sunlight in the official trailer: http://www.youtube.com/watch?v=PJ9r_KFrkmE
Summer is in full swing and the flowers are in full bloom… box! Players are challenged with placing different types of blocks strategically on the field, lighting the fuse, and watching as each block shoots seeds in different directions to bloom flowers and collect stars. Lining up boxes for clever crossfire, and taking into account how each box shoots seeds differently, is the key to collecting hard-to-reach stars and advancing to the next level. More stars means unlocking more levels and even a bonus garden!
Bloom Box features:
Strategically place 5 different block types that shoot flower seeds in different directions; bloom flowers from every box and collect stars along the way.
Complete 120 levels across 4 unique worlds, the 4th of which is a bonus garden, each featuring different block types and puzzles of varying difficulty.
Unlock new stages by collecting stars in each level!
Earn up to 25 different Game Center achievements.
Stuck? Use Facebook, Twitter, and e-mail to ask friends for help in solving the hardest puzzles. Share puzzle solutions on Facebook and Twitter as well to help stumped friends!
Bloom Box is available now for $0.99 for a limited time only! http://itunes.apple.com/us/app/bloom-box/id622523724?mt=8
To learn more about Bloom Box, please visit Nexx Studio on:
---
About Nexx Studio
Nexx Studio is an iOS game development and publishing company founded by Ken Wong on August 10, 2008. The 4-person team was incorporated in Kuala Lumpur, Malaysia in May 2011 after receiving its first seed investment. It has since produced 5 iOS game apps, which have collectively been downloaded over 16 million times on the App Store to date.
Official Website | Facebook | @NexxStudio
Media Contact
Erin Fan, TriplePoint
efan@triplepointpr.com
(415) 955-8500
Assets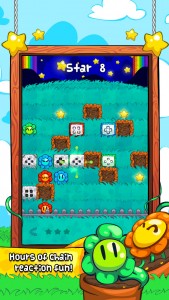 Download the press kit
Download the trailer
Watch the trailer on YouTube