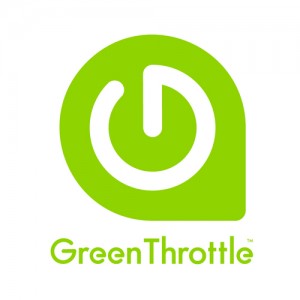 New Program Provides 20% Revenue Share for First 100 Developers who Sign Up to Sell Green Throttle Atlas Bluetooth Controllers Through their Games 
Santa Clara, CA – June 4, 2013 – Green Throttle™ Games, creators of the Atlas Bluetooth Controller and publisher of mobile games, announced today an Affiliate Program for mobile game developers. Game companies may now enter into a revenue share agreement with Green Throttle by selling the Atlas Controller directly through their mobile games. The first 100 developers to join the program will receive a 20% commission paid for each controller sold, with a 10% starting commission for any subsequent developers who join the program. Mobile game developers interested in learning more about the Green Throttle Affiliate Program can do so now at http://store.greenthrottle.com/affiliate_info.asp.
Green Throttle Games has created a simple process to help mobile game companies become a Green Throttle Affiliate. Interested parties must first create a customer account at Store.GreenThrottle.com, after which they can apply to become an Affiliate. After a developer is approved, they will be able to log in to their account and access a unique URL as well as pre-made banners and images that will automatically track all Atlas Controller sales that are generated. Developers will be issued a check via PayPal at the end of each month once their account accrues more than $20 through the Affiliate Program.
"While we continue to drive the games industry towards convergence of mobile and console play, we'll be creating new ways for developers to engage with our platform," said Charles Huang, CEO and co-founder, Green Throttle Games. "The Affiliate Program is a showcase of this effort, offering developers new ways to monetize in an incredibly competitive market. As an alternative to advertising and in-app purchases, we hope that this program will generate healthy returns for our development partners."
Earlier this year, Green Throttle Games launched the Atlas Bluetooth Controller, expanding video games from the Android devices we already own to the living room big-screen for a more social and console-like experience. The company also supports game discovery with the Arena app, which facilitates simple pairing of up to four Atlas Bluetooth controllers to a single Android 4.0+ device for compatible multiplayer games. Green Throttle and the Arena provides new avenues for developers to get their games featured and acquire users, all without giving up any cut of the sales revenue.
For more information about Green Throttle and its Affiliate Program, please visit http://store.greenthrottle.com/affiliate_info.asp or email devsupport@greenthrottle.com.
To connect with Green Throttle Games:
–       Visit: www.greenthrottlegames.com
–       Like us on Facebook at: www.facebook.com/greenthrottle
–       Follow us on Twitter at: www.twitter.com/greenthrottle
–       Subscribe on YouTube at: www.youtube.com/greenthrottlegames
About Green Throttle Games
Green Throttle Games is transforming the video game market and redefining the way consumers experience their favorite titles. By leveraging the performance and ubiquity of Android-powered devices with the company's Atlas Bluetooth game controllers and Arena game discovery app, Green Throttle Games has unlocked the potential of mobile gaming on the big screen, connecting people and platforms in a way that is simple, social and fun.
Based in Silicon Valley, the company was founded by game industry visionaries Charles Huang, Matt Crowley and Karl Townsend, and is backed by $6M in Series A funding led by Trinity Ventures with participation from DCM. For more information, visit www.greenthrottle.com.
Media Contact
TriplePoint PR for Green Throttle Games
Greenthrottle@triplepointpr.com
415-955-8500