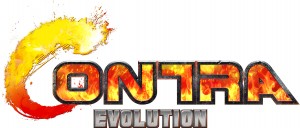 Konami and CocoaChina Reintroduce Classic Arcade Hit
BEIJING – June 26, 2013 – International mobile game developer CocoaChina/Chukong, in partnership with legendary digital entertainment company Konami, today announced the release of Contra: Evolution for iOS. All of the bad guy-blasting, platform-jumping fun of the original 1988 Nintendo Entertainment System version of Contra is now available on iPhone, iPad and iPod Touch for veteran fans and players new to the franchise to enjoy.
Following the game's release in China earlier this year, Konami and CocoaChina have worked together to polish and optimize Contra: Evolution for the U.S. market. The game can be downloaded here for $0.99. A high-definition version for iPad can be downloaded here for $2.99.
Keeping with the legacy of the original Contra game, Contra: Evolution takes players through the jungles of South America to stop an alien conspiracy for world domination. Play as one of four characters, all with their own unique strengths, as you take on wave after wave of gun-toting terrorists and save the world. Contra: Evolution combines all of the best parts of the original Contra game that players remember with mechanics designed for a modern audience, from level design that captures Contra's famed difficulty to reimagined graphics inspired by the classic 8-bit art. Whether you're a lifetime Contra fan or taking on the world for the first time, you'll have a hard time putting Contra: Evolution down!
Contra: Evolution features…
Gameplay inspired by the original Nintendo Entertainment System Contra game
Four unique playable characters – two classic, two new, and each with individual strengths and weaknesses – provide endless replay challenges
Classic arcade-style run-and-gun action across seven levels
Power-ups like the Spreadshot and Laser boost your firepower
Stunning visual style powered by Cocos2D-x engine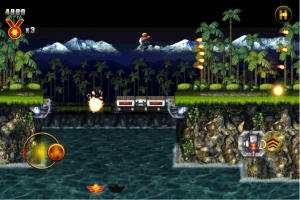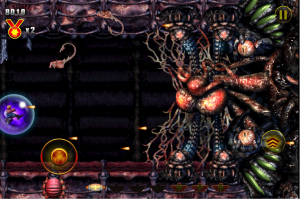 Assets
Link to Download Launch Trailer
YouTube Link to Launch Trailer
About CocoaChina 
Founded in 2008, CocoaChina is the first and largest Chinese developer platform dedicated to mobile game development. CocoaChina began as a forum for Chinese iOS developers and now operates under the umbrella of Chukong Technologies. PunchBox Studios, which also operates under Chukong Technologies, was created by the same team behind CocoaChina to help developers create, monetize, localize, and distribute their mobile games globally. Headquartered in Beijing, China, CocoaChina also has offices in Sunnyvale, California and Tokyo, Japan. For more information, please visit http://www.chukong-inc.com/.
---
Media Contact
Tristan Kruth, TriplePoint
tkruth@triplepointpr.com
(415) 955-8500