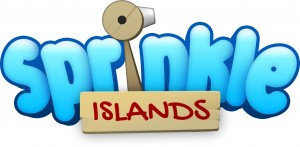 Hit Water Physics Puzzler Returning with an All-new Adventure on July 11th
MALMO, SWEDEN – June 26, 2013 – Mediocre, the independent mobile games studio behind mobile hits Sprinkle and Granny Smith, has today announced the upcoming launch of Sprinkle Islands. In the sequel to 2011's hit water physics-based puzzler, Sprinkle, Titan is burning again and it's up to Ouie and his little fire truck to once more save the innocent villagers! Sprinkle Islands will be available on iOS and Android for $1.99 on July 11th.
This time around Ouie's iconic fire truck is on the move, driving across the beautifully rendered islands of Titan to save the day. Regulate the flow of water with refined controls to navigate obstacles, buttons, elevators and more to keep the truck moving towards the next fire. Just like in the original, water supply is limited and the less used to finish a level, the higher the final score.
In Sprinkle Islands, players can expect:
 

Four distinct island environments with a total of 48 levels for hours of challenging entertainment.

A fire truck on the move for longer, more dynamic puzzles and complex obstructions.

Dramatic aquatic boss battles at the end of each island are a Sprinkle first!
The return of amazing water physics! The original Sprinkle set a new standard for water in mobile games. Sprinkle Islands improves on that with endless oceans, pools and floating objects.

Refined, simplified touch mechanics to give players better control of the water cannon's stream.
A trailer for Sprinkle Islands is now available at http://youtu.be/hmgxj8F89jM. Be sure to download Sprinkle Islands on iOS and Android for $1.99 when it launches on July 11!
For more information and to be kept up to date on Sprinkle Islands, please:
Assets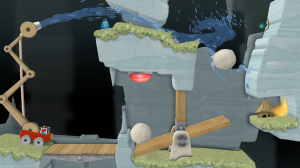 A press kit with preview assets can be downloaded here.
About Mediocre
Mediocre is an independent games studio based in Sweden that focuses on creating non-violent mobile games for broad audiences. Founded in 2011 by Dennis Gustafsson and Henrik Johansson, Mediocre is a proven mobile game developer with several hits under its belt. The studio's first title, Sprinkle, combined fluid simulation with brain-tingling puzzles and has been downloaded more than 8 million times. Mediocre's second title, Granny Smith, has been downloaded more than 4 million times.
Official Website |  Facebook | @MediocreGames

---
Media Contact
Andrew Karl, TriplePoint
akarl@triplepointpr.com
415 955 8500