Leading mobile developer's hit game Hotel Dash now available on Android, no reservations required
SAN FRANCISCO – Aug. 5, 2013 – PlayFirst® Inc., the leading mobile game developer for families and friends, today announced the debut of Hotel Dash® on Google Play™, the latest in the DASH® franchise to land on the popular Android™ platform. Hotel Dash will join other fan-favorites like Diner Dash®, Cooking Dash® and Wedding Dash® in PlayFirst's growing portfolio of games on Google Play. Available immediately for free download, Hotel Dash tests players' hospitality time-management skills in this five-star DASH franchise hit. 
"Now that we've introduced Flo to Google Play users, we're expanding our portfolio of DASH games on Google Play to offer our time-management fans a new experience with Hotel Dash," said Marco DeMiroz, president and CEO, PlayFirst. "Google Play enabled PlayFirst to successfully reach new audiences, and as a result, we will release all our new games on multiple platforms."
One of the most recognized characters in casual gaming, Flo is back on Google Play, providing expert hospitality to DinerTown guests in Hotel Dash! Managing a high-rise hotel is no easy feat: players must react quickly to bring guests their luggage and laundry, deliver accurate room service orders, clean up unexpected messes, and go the extra mile to encourage repeat guests. Stellar service is rewarded with generous tips that can be used to renovate DinerTown's dilapidated hotels. By upgrading DinerTown to a hot getaway locale, Flo meets an interesting crop of world travelers when vacationers, fashionistas, businesspeople and large parties all show up to check in. She'd better watch out for the pets, too! With skillful service, players can progress from managing modest to marvelous venues, elevating, renovating and redecorating quaint inns into DinerTown's most luxurious resorts.
To download Hotel Dash on Google Play today, visit https://play.google.com/store/apps/details?id=com.playfirst.playground.hoteldash
About PlayFirst
At PlayFirst, we believe you can have fun anywhere, any time and at any age. That's why we're committed to creating mobile games for everyone to enjoy, including the fan-favorite DASH® series of games like Diner Dash Rush®, Cooking Dash® and SpongeBob Diner Dash®. Whether you're in line at the store, on your lunch break or lounging at home, you only need a minute to dive into a PlayFirst game—but you'll find a lifetime of entertainment. PlayFirst games are played by tens of millions of fans worldwide, and we're just getting started. To find out more about our talented team and our awesome games, please visit www.playfirst.com.
Official Website | Facebook | @PlayFirst
Android and Google Play are trademarks of Google Inc.
DASH, Diner Dash, Cooking Dash, Diner Dash Rush and SpongeBob Diner Dash are registered trademarks of PlayFirst.
---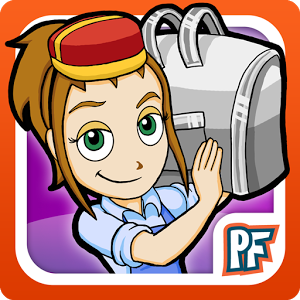 Media Contact
TriplePoint for PlayFirst
playfirst@triplepointpr.com
(415) 955-8500
Kristina Cheng
kcheng@playfirst.com
415-806-5009