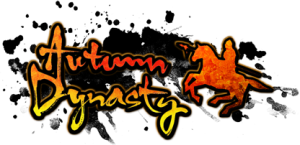 Traditional Chinese Paintings Become an Epic Battlefield in Touch Dimensions' Real-time Strategy Game
SINGAPORE – Sep. 25, 2013 – Touch Dimensions, a multi-award winning developer of computer games, today announced that Autumn Dynasty is now available on Google Play. Originally released on iOS, Autumn Dynasty is a revolutionary Real-time Strategy game designed specifically for touch screen mobile devices. Paint battle plans directly onto the map and command armies using simple gestures: build your armies and develop cunning stratagems to defend your lands and conquer foes!
Watch the trailer: http://www.youtube.com/watch?v=DRk_i1N5TUw&feature=youtu.be

Download Autumn Dynasty for $4.99 on Google Play: https://play.google.com/store/apps/details?id=com.touchdimensions.autumndynasty
Autumn Dynasty puts you in command of armies of the Autumn Empire as they defend the land from foreign barbarians and corrupt officials who seek to seize the empire's secrets. Manage your soldiers in Autumn Dynasty's grand story campaign or face off against AI opponents in Skirmish Mode. The traditional Chinese painting comes to life as you direct your armies with brushstrokes and classic warfare maneuvers!
Autumn Dynasty features:
Full Real-Time Strategy experience: train units, construct buildings, research upgrades
Intuitive gesture controls: Paint orders directly onto the battle map
Beautiful, hand-painted Asian maps: Thousands of soldiers fighting onscreen
Unlock unique special abilities to turn the tide of battle
Grand story campaign, AI Skirmish mode and instant action Blitz Mode
4 AI difficulties to challenge your skills
Download Autumn Dynasty today for your Android device on Google Play for $4.99: https://play.google.com/store/apps/details?id=com.touchdimensions.autumndynasty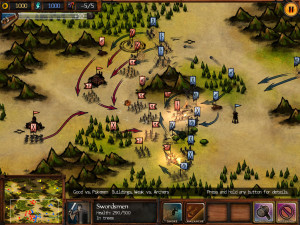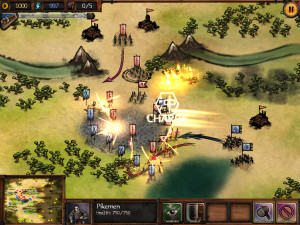 Assets

About Touch Dimensions
Touch, think, play! Founded in September 2009, Touch Dimensions aims to create new possibilities in gaming by focusing on innovative ways to provide interactive experiences that will enhance people's lives and gaming experiences. Worlds to explore, puzzles to solve – these are but a few of the elements that make a great game. We strive to let players experience these in games by integrating natural user interfaces into the game and then bringing it to multiple platforms.
With a passionate and award-winning design and development team, Touch Dimensions makes games that run on a variety of platforms and devices: iPad, iPhone, iPod, Blackberry, PC, Surface and an array of smartphones.
---
Media Contact
Rahat Rashid, TriplePoint 
rrashid@triplepointpr.com
(212)730-9744