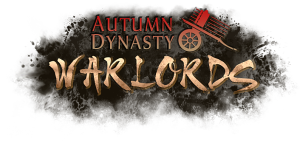 Sequel to the #1 Top-Paid Strategy Game promises 60 hours of RTS action
SINGAPORE – Oct. 23, 2013 – Touch Dimensions, a multi-award winning developer of computer games, announced today that Autumn Dynasty: Warlords will release on iOS devices in November for $6.99. Warlords is the sequel to the #1 top-paid real-time strategy game, Autumn Dynasty, and expands the series into new territory with empire management, diplomacy, espionage and all-out war. Rule the lands and strive to be the First Autumn Emperor in a beautiful painting that comes to life with every stroke of the brush!
Manage every aspect of your feudal empire: build epic cities, raise armies, recruit generals and take on dangerous quests. Fight your battles in real time, against a wide range of opposing forces, each with different military techniques. Engage in sabotage, espionage and alliances to conquer your foes and expand your lands. Autumn Dynasty Warlords is a true real-time strategy game that puts you in command of the whole Autumn lands!
Autumn Dynasty Warlords features:
RTS-4X gameplay: Explore, expand, exterminate and exploit
Riveting missions: Unravel them all, with over 60 hours of gameplay!
Non-linear campaign: Seemingly unrelated decisions will cause your empire to flourish… or falter
Campaign flexibility: Select Warlords, appoint soldiers and apply decrees for battle bonuses!
In-game interactions: Officers have distinct abilities, to tailor your style of play
Unique touch control: Implement decisions with minimal steps and stylish brush strokes
Ancient Asian paintings comprise the map, with different terrains for each province
Retina display optimized
iCloud Compatible with Game Center achievements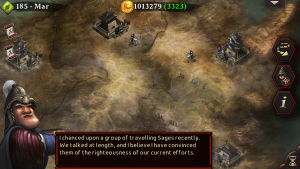 Assets
About Touch Dimensions
Touch, think, play! Founded in September 2009, Touch Dimensions aims to create new possibilities in gaming by focusing on innovative ways to provide interactive experiences that will enhance people's lives and gaming experiences. Worlds to explore, puzzles to solve – these are but a few of the elements that make a great game. We strive to let players experience these in games by integrating natural user interfaces into the game and then bringing it to multiple platforms.
With a passionate and award-winning design and development team, Touch Dimensions makes games that run on a variety of platforms and devices: iPad, iPhone, iPod, Blackberry, PC, Surface and an array of smart-phones.
---
Media Contact
Rahat Rashid, TriplePoint for Touch Dimensions
rrashid@triplepointpr.com