Manage your base, build up your forces and dominate the galaxy in a high fidelity 3D world

BEIJING – Nov. 11, 2013 – Build up armies and conquer the stars in Galaxy Factions, a new combat strategy game that puts players in command of their own space fortress! Developed by Faceroll Games and published by international mobile game studio Coco, the game publishing arm of Chukong Technologies, Galaxy Factions takes mobile real-time strategy gaming to the outer reaches of space.  
Starting with little more than a barren rock and a couple of hired guns, players build up their space stations, collect resources and assemble massive armies to crush their rivals and become the ultimate power in the galaxy. Rally powerful heroes to your cause and make alliances with your friends, but beware—someone may be coming after YOU next!
Galaxy Factions is available for free download on the iTunes App Store here: https://itunes.apple.com/app/galaxy-factions/id705081304?mt=8
Galaxy Factions features:
12 unique unit types, 7 powerful defensive emplacements and 10 hero classes for endless strategic opportunities
High-quality 3D graphics and total 360 degree camera control allow for strategic positioning of troops and precise tactical combat
Powerful loot to customize your heroes' strengths and abilities
An epic single player campaign that spans dozens of galaxies
Facebook connectivity to battle and form alliances with friends as you climb the global leaderboards and compete for bragging rights
Assets
Download the Galaxy Factions press kit here.
Watch the trailer on YouTube here.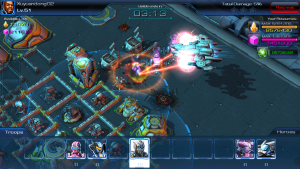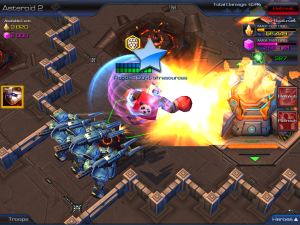 About Coco
Coco, the in-house publishing arm of Chukong Technologies, has built top-ranking games for players around the world. Previously operating under the name Punchbox, Coco is the studio behind the Fishing Joy franchise, one of the most popular mobile casual games in China. To date, the company has released 37 games to date since it was founded in 2008. Coco's games are played by more than 65 million players every day.
As part of the Chukong Technologies brand, Coco contributes to the overall success of China's largest game developer. Chukong also collaborates with leading developers to create, localize, monetize, and distribute games globally, as well as maintaining the Cocos2D-x game engine for its 400,000 users. To learn more, please visit http://www.chukong-inc.com/.
For more information about Cocos2d-x, please visit http://cocos2d-x.org/.
About Faceroll Games
Faceroll Games Limited develops industry defining mobile games by focusing on high production values, innovative game systems, and the refinement of the gaming experience. A team made up of talented, passionate, creative, and experienced game developers, Faceroll Games cherishes the gaming community and aims to provide to them a grand and refined gaming experience.
---
Media Contacts
Tristan Kruth
TriplePoint for Chukong Technologies
chukong@triplepointpr.com
(415) 855-9500