Award-winning developer of Sky Gamblers announces release date, shows first glimpse of gameplay from war game on the ground.
MOUNTAIN VIEW, Calif. – December 19, 2013 – Atypical Games, the Apple Design Award-winning creator of the airplane dogfighting series, Sky Gamblers, today announced their next war title to push the mobile technology boundaries, Battle Supremacy. To celebrate, Atypical has released the official trailer to give a glimpse of the open world battlefield to come. Battle Supremacy will be available on the App Store for $4.99 on January 9, 2014.
Catch a glimpse in the trailer: http://www.youtube.com/watch?v=Lx9h-dJ7_fM
The trailer gives players a first look at the real-life replica cities, beaches, forests, and mountainside villages that make up the most realistic tank battle game on mobile. Featuring Atypical Games' renowned PC-quality graphics, the game sports fully interactive environments with trees and buildings that can be destroyed to clear an escape route…or expose the enemy! Completing the realism is ever-changing weather that makes trees sway with the wind, as well as snow and rain that reduce visibility! Also available to players' advantage (and disadvantage) are realistic wildlife who react who react to vehicle presence. Beyond a variety of historically accurate World War II tanks, players can get behind the wheels of jeeps, light armor vehicles, boats, as well as airplanes…because who can't forget how awesome flying in Sky Gamblers felt!
Battle Supremacy features:
See Atypical's ongoing tradition of delivering console-quality gaming on mobile devices with photo-realistic visuals utilizing OpenGL ES 3.0, an interactive open world, and clever AI.
Endure ever-changing weather that blows vegetation with the wind as well as snow and raindrops that cast a ray of glare when met with light.
Experience multiplayer modes like Team Death Match, Domination, and King of the Hill, as well as Game Center duels.
Roll through 12 different missions in the offline single player campaign.
Pick up the game anytime, anywhere, on any iOS device with iCloud and AirPlay support.
Boast tank skills by challenging friends, climbing the leaderboards, and unlocking achievements.
Enjoy a universal app for all iOS devices with iOS 7 from the iPhone 4, to the newest iPad Air!
Battle Supremacy is coming to iOS for just $4.99 on January 9, 2014.
To find out more about Battle Supremacy and Atypical Games, please visit:
About Atypical Games
Founded by a group of passionate video game developers, Atypical Games is a California based company with a fresh take on publishing. Bringing the focus back to the player's experience and the true values of game design, Atypical promises to bring to the public games of the highest quality and great value. Atypical's developers are the makers of all Sky Gamblers™ titles and are considered the premier maker of combat flight games for mobile devices.
Official Website | Facebook | @AtypicalGames
Media Contact
Erin Fan, TriplePoint for Atypical Games
efan@triplepointpr.com
(415) 955-8500
Assets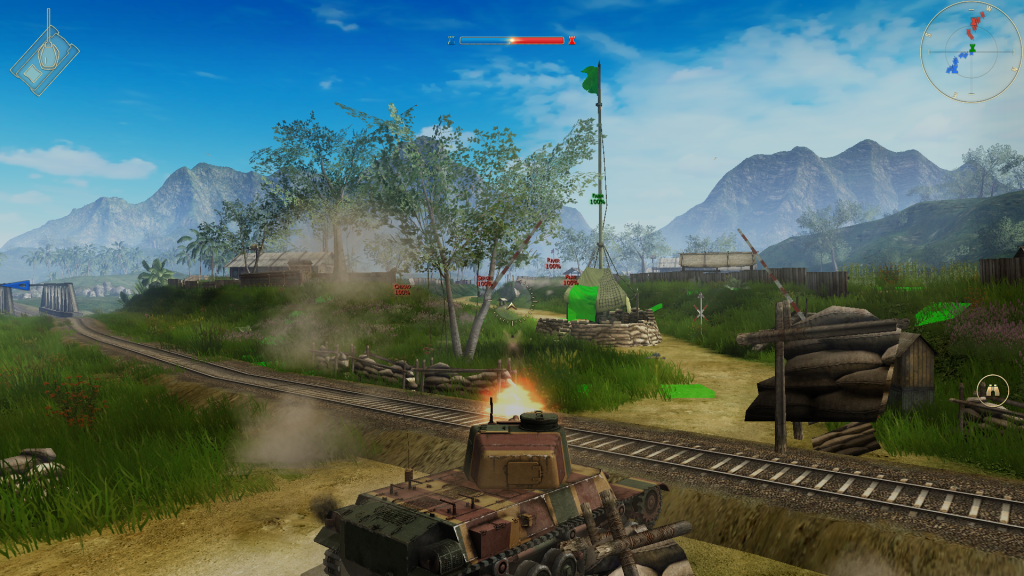 Download the press kit
Watch the trailer on YouTube