Mobile Space Strategy Game Coming to a Galaxy – and All Devices Supporting Google Play – Near You
BEIJING – Jan. 15, 2014 – Coco and Faceroll Games today announced that their mobile space strategy game Galaxy Factions is now available for free on Android. Originally launched for iOS in October 2013, Galaxy Factions has already been downloaded more than 100,000 times, and will bring mobile strategy gaming to the final frontier of space combat via the Google Play store.
In Galaxy Factions, players take control of a small space station and develop it into a galactic fortress, building defensive emplacements and rallying armies to conquer their rivals. Whether navigating a single player campaign with hundreds of planets to conquer or connecting with friends to build and battle together, players have access to more than 12 unique unit types and 10 powerful hero leaders (including a boxing space panda). Galaxy Factions features high definition 3D graphics and a fully-controllable camera, giving players unique tactical command over their troops and defenses.
The Android version of the game will connect with the existing iOS player base, giving new commanders instant access to an active community of players for finding both friends and foes to challenge for inter-galactic dominance. Players with multiple devices can connect to the same account, giving them the freedom to continue conquering the galaxy anytime, anywhere.
To download Galaxy Factions for FREE on Google Play, please visit: https://play.google.com/store/apps/details?id=com.faceroll.dev.inu
Assets
Download the Galaxy Factions press kit here.
Watch the trailer on YouTube here.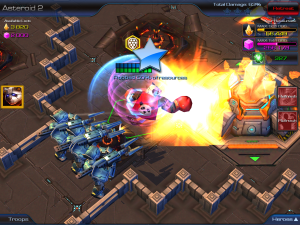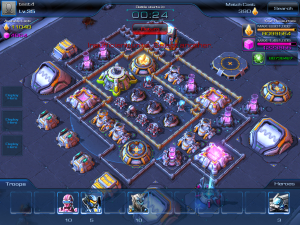 About Coco 
Coco, the in-house publishing arm of Chukong Technologies, has built top-ranking games for players around the world. Previously operating under the name Punchbox, Coco is the studio behind the Fishing Joy franchise, one of the most popular mobile casual games in China. To date, the company has released 37 games to date since it was founded in 2008. Coco's games are played by more than 65 million players every day.
As part of the Chukong Technologies brand, Coco contributes to the overall success of China's largest game developer. Chukong also collaborates with leading developers to create, localize, monetize, and distribute games globally, as well as maintaining the Cocos2D-x game engine for its 400,000 users. To learn more, please visithttp://www.chukong-inc.com/.
For more information about Cocos2d-x, please visit http://cocos2d-x.org/.
About Faceroll Games
Faceroll Games Limited develops industry defining mobile games by focusing on high production values, innovative game systems, and the refinement of the gaming experience. A team made up of talented, passionate, creative, and experienced game developers, Faceroll Games cherishes the gaming community and aims to provide to them a grand and refined gaming experience.
---
Media Contact
TriplePoint for Chukong Technologies
chukong@triplepointpr.com
(415) 955-8500