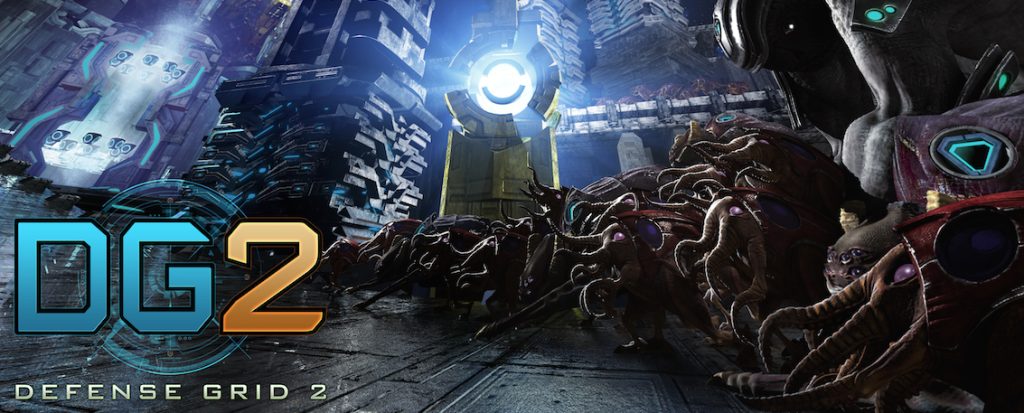 Steam pre-order campaign continues, additional reward tiers unlocking soon
WESTLAKE VILLAGE, Calif. — August 28, 2014 – 505 Games and Hidden Path Entertainment today announced that the full version of Defense Grid 2, the sequel to the 2008 tower defense critical hit, will be shown for the first time during PAX Prime, August 29 – September 1, in Seattle. Attendees eager to lay out their strategies before the game's September 23 launch can visit the 505 Games booth (#6011) to get a hands-on look on PC, PlayStation 4 and Xbox One.
Pre-orders of Defense Grid 2 on Steam continue to gain momentum, with the likelihood of a new reward tier opening up this week. In Tier 2 of the campaign, consumers can receive ten percent off of the launch price, immediate access to the beta (currently only for Windows users), a copy of Defense Grid: The Awakening and its Containment expansion*, a digital copy of the original Defense Grid art book and a 50% off coupon for Hidden Path's new social sandbox game Windborne (currently in Early Access).
New art assets for Defense Grid 2, including screenshots and new key art, have been released for PAX Prime and can be downloaded below.
For more information on Defense Grid 2 please visit  http://www.hiddenpath.com/games/defense-grid-2/
Assets
Download Defense Grid 2's latest screenshots and key art here.

About Hidden Path
Hidden Path Entertainment is an independent video game company established to develop and produce interactive entertainment software for current and future generations of PCs, video game consoles and other computing platforms. Hidden Path focuses on immersive, fun, and well-designed game experiences that allow players to express themselves creatively as well. The company is currently working on independently funded and partner-funded projects with some of the most popular companies in gaming. For more information visit: http://www.hiddenpath.com/
About 505 Games
505 Games is a global video game publisher focused on offering a broad selection of titles for players of all ages and levels.  The company publishes games on leading console and handheld platforms as well as for mobile devices and social networks. Product highlights include: Sniper Elite V2, PAYDAY 2, Brothers – A Tale of Two Sons, Terraria, How To Survive, Tiny Brains, and the upcoming Sniper Elite 3 and Defense Grid 2.
505 Games has offices in Los Angeles, Milton Keynes, UK, Lyon, Munich, Milan and Madrid and a network of distribution partners within the Nordic territories and Australia.  For more information on 505 Games and its products please visit www.505games.com.
*The Containment expansion requires Defense Grid: The Awakening to play, and is available solely for Windows.
---
Media Contact
For 505 Games
Valerie Turpin, TriplePoint PR
vturpin@triplepointpr.com
For Hidden Path Entertainment:
Shannon Gerritzen
shannon@hiddenpath.com