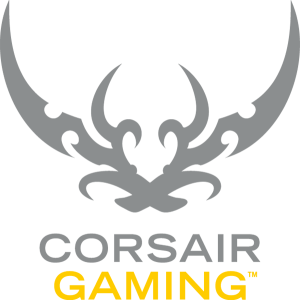 Team Dignitas chooses Corsair Gaming keyboard, mice, and headsets for competitive play; Dignitas and Corsair to collaborate on upcoming line of PC gaming peripherals
CES 2015 – Las Vegas — January 6, 2015 — Corsair today announced a partnership with eSports organization Team Dignitas to collaborate on the next generation of Corsair Gaming products. Dignitas will combine their competitive gaming experience with Corsair's expertise in precision PC peripherals to design products that outfit gamers with a competitive edge. As part of this partnership, Team Dignitas will exclusively use Corsair Gaming PC peripherals in practice and tournaments. 
"With the 2015 season starting, our teams could not be better prepared with Corsair Gaming," said Michael O'Dell, owner of Team Dignitas. "We have high expectations for performance both in practice and during competitive play and for that, we trust Corsair Gaming for its high quality and precision."
"Our partnership with Team Dignitas is based on the principle that PC gamers need pro-level equipment for all levels of play—from casual to competitive," said Lauren Premo, eSports and Gaming Partnership Manager of Corsair. "We are proud to support Team Dignitas as they embark on their 2015 season."
"We wanted to work with a brand that makes professional-grade eSports products that can keep up with our level of competitive play," said Alberto "Crumbzz" Rengifo, Team Captain of Dignitas's League of Legends team. "The opportunity to help form the future of PC peripherals alongside a strong brand like Corsair was something we just couldn't pass up."
Team Dignitas is best known for their League of Legends team that will compete in the upcoming North American Season 5 League Championship Series. The team also represented North America in the Season 2 World Championship.
Together, Corsair and Team Dignitas will design upcoming keyboards, mice, headsets, mouse mats, and PC components in the Corsair Gaming product line. For more information on Corsair and Dignitas's new partnership, please visit: gaming.corsairgaming.com.
Starting today, fans can enter for a chance to win a selection of Team Dignitas' favorite Corsair Gaming products including the Corsair Gaming K70 RGB Keyboard, Sabre Laser RGB Mouse, and MM600 Mouse Mat. Check out the contest page for more information: gaming.corsair.com/Dignitas.
About Corsair Gaming
Over Corsair's twenty-year history in the PC business, the company has pushed for innovation even when others said it couldn't be done, gaining the trust of gamers building their dream PCs. Corsair Gaming now brings Corsair's legacy of technical prowess and high performance to PC gaming peripherals. Forged from a commitment between engineers and gamers, Corsair Gaming is driven by a philosophy of uncompromising performance, style, and comfort.
About Team Dignitas
Team Dignitas, formed in 2003, is one of the world's leading eSports organizations, maintaining high standards for each gaming team with the help of supporters and sponsors. After gaining recognition in the competitive Battlefield 1942 scene, Dignitas now has professional teams playing League of Legends, Counter-Strike: Global Offensive, Hearthstone, StarCraft II, and more.
About Corsair
Founded in 1994, Corsair supplies high performance products purchased primarily by PC gaming enthusiasts who build their own PCs or buy pre-assembled customized systems. The company's award-winning products include gaming peripherals, memory upgrades, power supply units, PC cooling products, computer cases, solid-state drives, USB flash drives, PC speakers, and system monitoring and control devices.
Copyright © 2015 Corsair Components, Inc. All rights reserved. Corsair and the sails logo are registered trademarks of Corsair in the United States and/or other countries. NVIDIA and GeForce are registered trademarks of NVIDIA Corporation. All other company and/or product names may be trade names, trademarks, and/or registered trademarks of the respective owners with which they are associated. Features, pricing, availability, and specifications are subject to change without notice.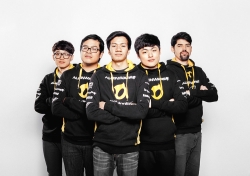 PR Contact, US and Canada
Erin Fan
TriplePoint for Corsair
415-955-8500
efan@triplepointpr.com
Rick Allen
510-657-8747 ext 486
ricka@corsair.com
PR Contact, Northern Europe
Harry Butler
harry.butler@corsair.com