NetEase Games Releases Free Puzzle Game, Challenging Players With Beautiful Brain Teasers In a World of Mystery and Moonlight 
BRISBANE, Calif. – September 24, 2015 – NetEase, Inc. (NASDAQ: NTES) today expanded its Western mobile game lineup with the release of a new puzzle game, Lunar Flowers, available now for iPhone, iPad and iPod touch. 
Set in a magical land with gentle seas and stairways to heaven, players will help a princess complete challenges and puzzles as she traverses across her moonlit dream world. With multiple levels to play and a wide variety of puzzle types, Lunar Flowers is as challenging as it is elegant. The game features a serene, single-swipe puzzle mechanic, a flowing traditional Chinese art style, and rich original musical score. Lunar Flowers is completely free to download at launch for a limited time and contains no in-app purchases or advertisements. After the promotional period ends, Lunar Flowers will be available for download for $0.99 USD on the App Store.
Downloaded the game for free here: https://itunes.apple.com/us/app/lunar–flowers/id1008637459
View the official trailer here: https://www.youtube.com/watch?v=FCja2NI-_jY
"Lunar Flowers is a game that was initiated by one of our creative team members in China, and we immediately saw its potential to become a beautiful representation of our talent and culture in the West," said Weixiong Chen, NetEase's Director of Mobile Games Department in Hangzhou, China. "We want to share this with the world as a symbol of the quality and creativity that defines NetEase, thus the decision to release it globally for a limited time for free."
Lunar Flowers is NetEase Games' second mobile title released in the West, following the debut of Speedy Ninja, an action-packed endless runner.
For more information about Lunar Flowers and NetEase North America, please visit  www.netease–na.com, join us on Facebook: www.facebook.com/NetEaseOfficial, or follow us on Twitter: www.twitter.com/NetEaseOfficial.
About NetEase
NetEase, Inc. (NASDAQ: NTES) is a leading Internet technology and video game company headquartered in China. With a breadth of experience in content creation and sharing, NetEase develops and operates some of China's most popular online games (including World of Warcraft®, Hearthstone®: Heroes of Warcraft™, StarCraft® II, Heroes of the Storm™ and Diablo®III), e-mail services, advertising services, mobile applications and games, and web portals. The company has recently established a US office, with plans to expand their offerings by releasing mobile games for Western audiences. For more information, please visit: http://ir.netease.com/.
# # #
Media Contact
NetEase, Inc.
Jasmine Mayo, Sr. Communications Manager
jasmine@netease-na.com
+1 (310) 923-0480
NetEase, Inc.
Jim Reilly, Associate Communications Manager
jim@netease-na.com
TriplePoint PR for NetEase
netease@triplepointpr.com
+1 (415) 955-8500
Assets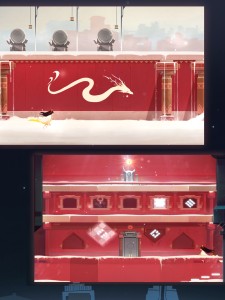 Download the press kit.