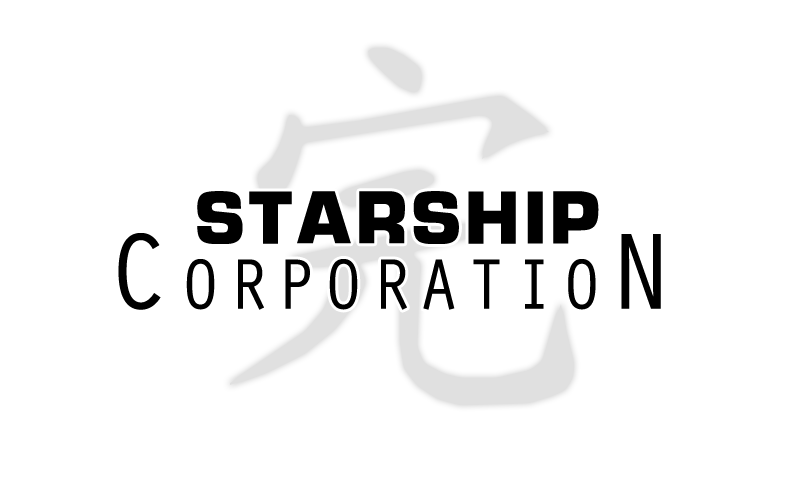 Design and Build Your Own Spaceship with Starship Corporation (PC)
Haarlem, The Netherlands – 29 April 2016 – Publisher Iceberg Interactive and developer Coronado Games are pleased to announce they have today launched their starship-building simulation title Starship Corporation (PC) into the Steam Early Access program. Starship Corporation is available for purchase at a price point of $ 19.99 with a 10% discount during the week of launch on Steam.
David Murent, lead developer at Coronado Games says: "We are excited to reveal our unique game to players all over the world and we are very curious to see what kind of imaginative  ship designs and gameplay strategies will unfold from the gaming community. We are eagerly looking forward to player feedback to further enhance the development process."
Starship Corporation lets players become intergalactic manufacturers of their dream spaceships, big or small. Design and build spaceships for a hugely demanding galaxy-wide market. It is you who must decide which technologies to invest in, where to open new offices and where to establish new markets. Every little detail about your ships is up to you, from the interior layout to the location of each elevator, corridor and power line. Build your reputation by testing the mettle of your ship and crew in a series of real-time strategy missions to simulate emergency or combat situations, push your vessel to its limit and let the competition know just what they are up against.
Find screenshots and logos in the complete press kit.
Preview keys are available now for interested journalists, freelancers, influencers and Youtubers. Request your key via Mayke Griffioen, PR Manager at Iceberg Interactive (Mayke@iceberg-games.com).
Connect with Starship Corporation via:
Game features:
Sandbox Mode with access to the Solar System's Trade Network and its procedural generation of ship design contracts

153 unlockable rooms and facilities for construction

23 Missions for standard operation, emergencies as well as hostile encounters to test your ship in Crew Management

14 unlockable fuselages
.
About Coronado Games
Coronado Games (www.coronadogames.com) is a small independent game development company based in Berlin, Germany. Founder David Murent started working on his first title "Starship Corporation" in 2012. The game turned out to be a crowdfunding success on Indiegogo and later on Steam's Project Greenlight. Currently Coronado Games is a three man team, dedicated to taking space strategy gaming for PC to a whole new level.
.
About Iceberg Interactive 
Iceberg Interactive is an independent video game publisher founded in 2009 by an international group of games industry veterans and is located in Haarlem, The Netherlands. Staffed with avid gamers, Iceberg works closely with an international assembly of game developers, both midsize and indie. Garnering attention with acclaimed releases over recent years, including Endless Space, Endless Legend, StarDrive 2 and Starpoint Gemini 2, the company has an exceptional line-up, including Oriental Empires, Killing Floor 2, Starpoint Gemini Warlord, Dawn of Andromeda, Lord of Rigel and Stars in Shadow – with further promising games in the pipeline.
Play it cool!
# # #
MEDIA CONTACT
Mayke Griffioen
Iceberg Interactive
PR Manager
Mayke@Iceberg-games.com
.