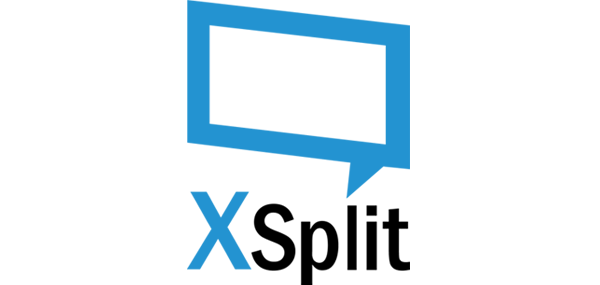 New additions to speed XSplit platform development and enhance community outreach
HONG KONG – May 20, 2016
– SplitmediaLabs Limited ("SplitmediaLabs"), creators of XSplit, the world's leading professional live streaming and recording solution, today announced two key additions to its leadership team. Victor "Spooky" Fontanez, a key figure in the fighting game streaming community with more than 175,000 followers on Twitch, has joined as Product Manager for XSplit Broadcaster, while game streamer and journalist Brandon "UGR" Stennis has accepted the role of U.S. Community Manager. Stennis and Fontanez join at a critical time as XSplit expands its global footprint, solidifying leadership and operations in both the United States and across Asia.
"2016 will be a big year for us as we capitalize on the dominant position that we've established with XSplit and evolve it the next generation of broadcast technology, all made possible by the key talent that we employ," said Henrik Levring, CEO of SplitmediaLabs. "Established figures in the streaming space, Spooky and Brandon are key hires that will help us build better products for streamers and harness the creator communities that we've built around the globe."
Victor "Spooky" Fontanez is a key member of the fighting game community and a pioneer of live streaming tournaments and events. As a Product Manager for XSplit Broadcaster, Victor will use his breadth of experience in the market and work closely with the XSplit product team to bring new features and improvements to the platform. Spooky will also continue to maintain his public presence as both a streamer and professional broadcaster, bringing a unique perspective to the XSplit Broadcaster product team and assisting with global event promotion and production.
Brandon "UGR" Stennis of UGR Gaming is a veteran video game journalist and streamer, having independently built up the UGR Gaming news site, Twitch stream, and YouTube channel. He brings community and social media management experience at Golin Harris to the role of U.S. community manager for XSplit, responsible for SplitmediaLabs' continued communications efforts with XSplit's streamers and future growth.
SplitmediaLabs' XSplit Broadcaster and XSplit Gamecaster are some of the world's most popular and widely used applications for live internet broadcasting, streaming, and recording. With a user base ranging from hobbyists and gamers to prominent professional casters and streamers in more than 150 countries, XSplit allows users to to record and stream any type of media with high production value.
For more information, please visit
www.xsplit.com
.
To connect with XSplit online:

About SplitmediaLabs
SplitmediaLabs Limited is an innovative, Hong Kong-based software company specializing in the development of multimedia applications and technology. SplitmediaLabs has published extensive multimedia toolkits which have been licensed to some of the world's most prominent companies, some of which are included in the Fortune 500 list. XSplit Broadcaster & XSplit Gamecaster are developed and published by SplitmediaLabs Limited. For more information about SplitmediaLabs, visit: www.splitmedialabs.com.

###

Media Contact
Andrew Karl
TriplePoint PR for SplitmediaLabs
xsplit@triplepointpr.com
415.955.8500