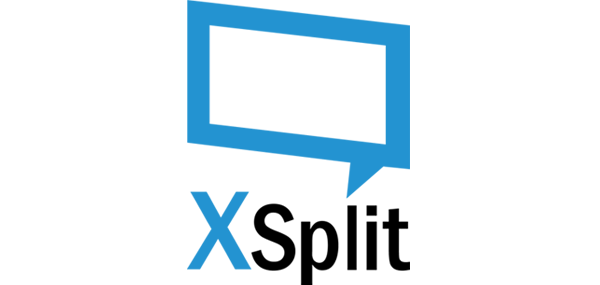 Leading streaming platform will add new features for broadcasters, bundled on more than 5 million hardware devices

HONG KONG – June 8, 2016 – SplitmediaLabs Limited ("SplitmediaLabs") has today revealed numbers relating to its userbase and community ahead of the release of XSplit Broadcaster version 2.8.

Between its XSplit Broadcaster and Gamescaster applications, the leading video software platform has seen its products bundled with over 5 million hardware devices since launching version 1.0 in 2012. These platforms also receive over 7,000 sign-ups a day, with well over 200,000 new users joining every month. The company's indie[dot]xsplit platform has seen 120 different Indie Developers signup since it was announced last June, and the XSplit Elite Partner Program has amassed 90 partners with a cumulative following of more than 6 million YouTube Subscribers and 4.5 million Twitch Followers.

"We're incredibly proud of what we've managed to accomplish," said John Howe Marshall, Chief Marketing Officer at SplitmediaLabs. "Our community is nothing short of amazing, and we hope they enjoy the new toys and tools that will be available in the 2.8 update."

XSplit 2.8 will be a feature-wide update for both the XSplit Broadcaster and XSplit Gamecaster applications. This latest version represents a major upgrade in design, featuring an updated interface for XSplit Gamecaster along with new splash screens, desktop icons, and community window, letting users access the latest tutorials and video guides as well as view the latest activities going on in the XSplit community.

Other features include Unlimited Scenes, YouTube Gaming Chat Support, Custom URI support, Global Sources and a new Plugin Store where users can get their hands on a range of new plugins and extensions that expand the scope of customization and personalization of broadcasts.

Version 2.8 is available now, and XSplit is also excited to announce that the release will be officially available for download on Steam, with software expected to go live on June 20th.

XSplit will be part of the Devolver Digital Trailer Park at E3 later this month. Press and content creators interested in checking out the latest from XSplit are encouraged to come by the park, which will be located across the street from the Los Angeles Convention Center.

For more information, please visit: www.xsplit.com.
View the XSplit Version 2.8 launch video here.

For further enquiries, please contact:
John Howe Marshall
Global P.R & Marketing Coordinator
joma@splitmedialabs.com
  ###

About SplitmediaLabs
SplitmediaLabs Limited is an innovative, Hong Kong-based software company specializing in the development of multimedia applications and technology. SplitmediaLabs has published extensive multimedia toolkits which have been licensed to some of the world's most prominent companies, some of which are included in the Fortune 500 list. XSplit Broadcaster & XSplit Gamecaster are developed and published by SplitmediaLabs Limited.

 
About XSplit Broadcaster & XSplit Gamecaster
XSplit Gamecaster is the world's easiest live streaming and recording solution, allowing for users to upload and share their greatest gaming moments to popular video services such as Twitch and YouTube, at just the click of a button. XSplit Broadcaster is one of the most popular and widely used applications for live Internet broadcasting, with a user base ranging from hobbyists to prominent professional casters in more than 150 countries. XSplit allows users to record or live stream any type of media, while taking advantage of TV-like broadcasting features that anyone can learn to master.