New Content Brings Real-time, Team-based Competitive Combat to Popular Mobile Title from NetEase Games
BRISBANE, Calif. – June 30, 2015 – NetEase, Inc. (NASDAQ: NTES), today announced a major PvP update to the popular and highly rated mobile action RPG Eternal Arena, bringing intense real-time 3v3 combat to the game. Players can form teams of 3 heroes with their friends, with each hero bringing their own unique and customized skill set to the battle arena. Download Eternal Arena today as a free download on the App Store and Google Play to start playing with your friends and be Strong Alone, but Invincible Together!
With today's update, players will take their heroes developed through the single-player action RPG experience and prove their worth against others. Building on Eternal Arena's original game mode where one player controls three heroes at the same time, this PvP update allows for three players each controlling one hero to fight together in skill-based MOBA-style matches in real-time against another team of three. This brings high-level competitive play to the game, with balanced battling to see which team has the most skill.
Players level 30 and above will have access to the all-new PvP mode, where they can create 3-man teams and battle it out for supremacy in Normal, Custom, and Ranked Matches. In the PvP arena, wins in Normal and Ranked Matches will earn players Honor Points, which can be redeemed for powerful in-game items. Eternal Arena's level cap has also recently been raised from 80 to 90.
"With its fast-paced action and real-time cooperative multiplayer, Eternal Arena is a perfect battleground for PvP gameplay," said Riten Huang, General Manager of NetEase North America. "In our testing, we've found that 3v3 is the sweet spot for mobile PvP. With fans and players of the game clamoring for this type of content, we're excited to see how Eternal Arena players band together and compete with each other."
Originally launched in the west in November 2015 and downloaded more than 2.2 million times, Eternal Arena combines MOBA maps and mechanics with deep customization and single-player dungeons to create an action-packed RPG. With more than 40 playable characters, players choose three heroes to control in single-player battle as they adventure through the magical world of Etryna. Eternal Arena is a full culturalization of Battle to the West, one of the most popular mobile titles in China.
A brand new trailer for Eternal Arena can be viewed at https://youtu.be/mBj8_1P5twY. Game assets may be downloaded in our press kit here.
For more information about Eternal Arena and NetEase North America, please visit  www.netease-na.com, join us on Facebook: www.facebook.com/NetEaseOfficial, or follow us on Twitter: www.twitter.com/NetEaseOfficial.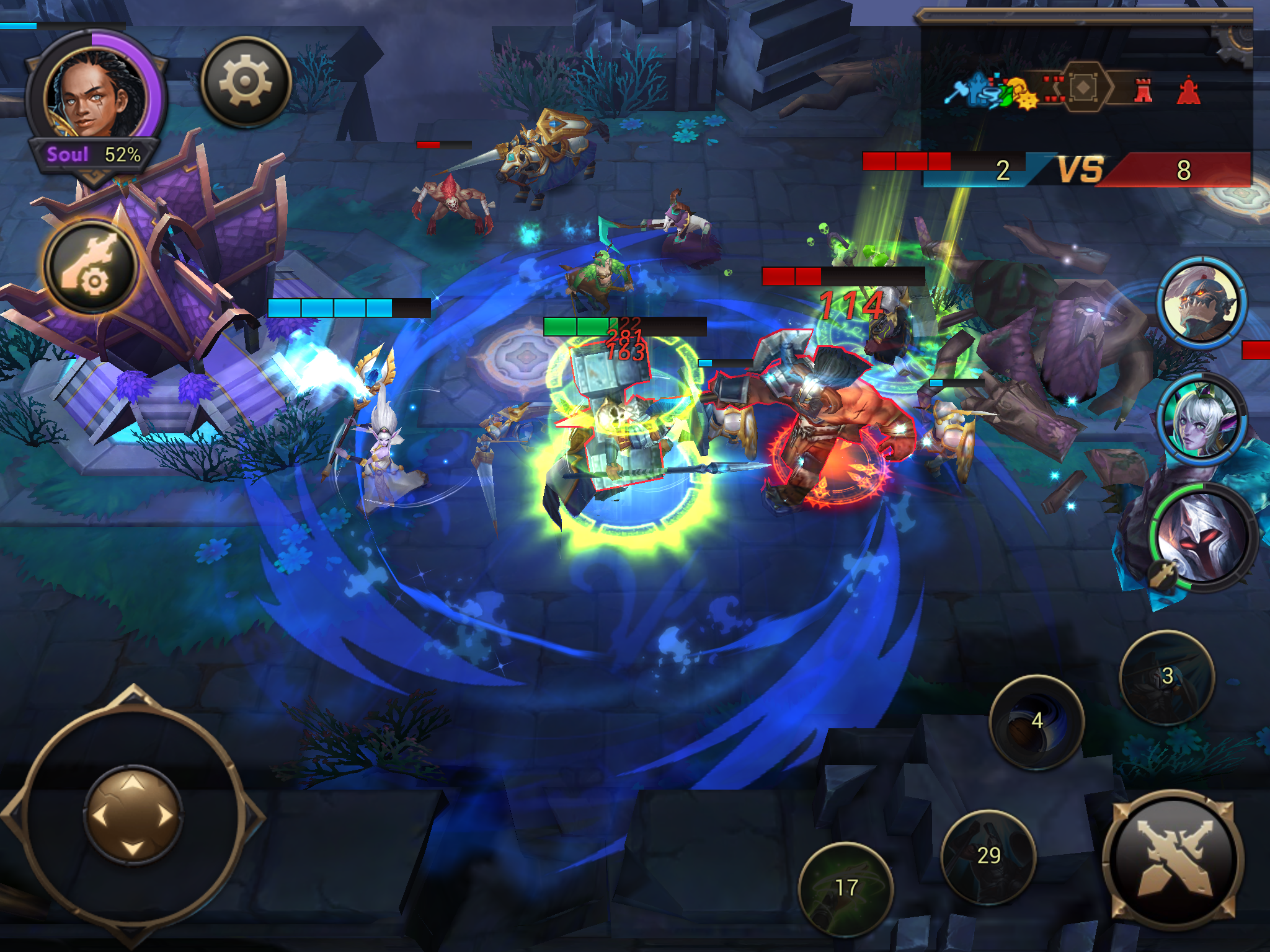 About NetEase
NetEase, Inc. (NASDAQ: NTES) is a leading Internet technology and video game company headquartered in China. With a breadth of experience in content creation and sharing, NetEase develops and operates some of China's most popular online games (including World of Warcraft®,Hearthstone®: Heroes of Warcraft™, StarCraft® II, Heroes of the Storm™ and Diablo®III), e-mail services, advertising services, mobile applications and games, and web portals. The company established a US office in 2015, located in Brisbane, CA, with mobile game releases for western audiences including Eternal Arena, Speedy Ninja, The Beautiful Dream, and Lunar Flowers. For more information, please visit: http://ir.netease.com/.
Media Contact
TriplePoint PR, for NetEase Games
415.955.8500
netease@triplepointpr.com