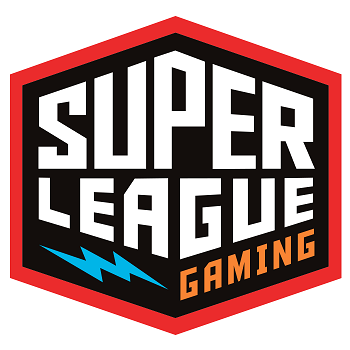 New Competitive Leagues — City Champs and City Rec — Give Players Unique Chance to Represent Hometown Pride Under Massive Movie Theater Screens and Thunderous Sound Systems; Five-week Tournaments Set to Begin in Los Angeles, Chicago, Dallas, and Miami
SANTA MONICA, Calif. — Nov. 3, 2016 — Super League Gaming, in partnership with Riot Games, today announced it is bringing League of Legends competitions to movie theaters in select cities across the United States. Super League Gaming's new offerings — City Champs and City Rec — offer gamers two different ways to play League together with friends, offering high stakes competition among cities or local, social pick-up style games.
Interested players are encouraged to learn more and sign-up at: https://superleague.com/.
"We want to give the passionate players and communities surrounding League of Legends a new way to share their fervor with each other," said Ann Hand, CEO, Super League Gaming. "Our vision for City Champs and City Rec is to give those players a compelling city-to-city competition that offers fun, inspiring and energetic environments where gamers team up to win."
For the first time ever, City Champs will pit cities against each other for bragging rights in a high stake competition, while City Rec will offer players a chance to play live pickup games with friends (or make new ones) in their local community. The first round introduces head-to-head competition between the inaugural teams: Los Angeles Shockwaves, Miami Menace, Chicago Force, and Dallas Dynamite. Additional cities and teams will be announced in 2017.
To bring this launch to life, Super League Gaming is working closely with some of the nation's largest theater chains — including Cinemark USA, Inc. — to create this unique in-person gaming experience to gamers across the nation.
"We are pleased to partner again with Super League Gaming to expand the in-theatre gaming initiative and are eager for the City Champs and City Rec offerings," said Rob Carmony, EVP Innovation for Cinemark. "Cinemark leads the industry with in-theatre gaming and is commonly recognized as the gaming theatre circuit, where players go to have a social and communal gaming experience."  
Optimized for hardcore fans, City Champs players must be at least level 30 and age 16+ to get in on the action. Players in City Champs and City Rec will get to experience League Unlocked, a new partner program from Riot that unlocks every champion, an assortment of skins and elevated Influencer Points (IP) and Experience Points (XP) earnings when playing at the theater.
In each market, Super League Gaming will review individual player sign-ups and invite selected players to compete for spots on each official team. Once the team compositions are set, Super League Gaming will run a round robin-style tournament, with the winning team being awarded the City Champs title.
Following the rollout of City Champs, players from all skill levels will be invited to participate in City Rec, Super League Gaming's gaming league formatted for live pickup games. Coming early 2017, City Rec will allow more gamers to immerse themselves in the theater gaming experience at an ultra-accessible level.
Players interested in City Champs and City Rec are encouraged to visit https://superleague.com/ for more information. For more information about League of Legends, please visit this page.
Twitter | Facebook | Instagram
About Super League Gaming
Super League Gaming's mission is to give gamers an entirely new way to enjoy the games they love. The Santa Monica-based company cut its teeth producing hyper-competitive Minecraft events nationwide, an event series that continues to grow. Never content thinking small, Super League Gaming goes big. Its competitions take place in state-of-the-art movie theaters. All the action is broadcast on big screens and bolstered with thundering sound systems. In partnership with Riot Games, Super League Gaming is now readying City Champs and City Rec, which offer players new ways to compete, learn, and socialize while playing League of Legends.
Press Contact
TriplePoint for Super League Gaming
slg@triplepointpr.com
(415) 955-8500