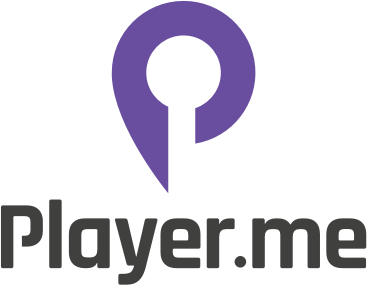 The most robust and easy to use streaming and recording application on the market, combining all the tools content creators need to create discover and connect
HONG KONG – March 9, 2017 – SplitmediaLabs, the makers of industry-leading live streaming and recording software XSplit, have today unveiled the new Player.me desktop app, which enables content creators to produce live streams and recordings in just a few clicks and manage their entire streaming presence across multiple platforms, including Twitch, YouTube, Facebook, Hitbox and Beam. The Player platform also connects to services such as Steam, Discord, Facebook and Twitter so creators can show off their streams, videos and more while growing their gaming network and audience via in-built community management tools all through one central location. Watch the reveal trailer to see the new Player.me desktop app in action at https://www.youtube.com/watch?v=N6m0JKZUkt4&feature=youtu.be.
"Becoming a content creator is not easy, first you have to know how to create the content and then you need to make it look good so it can appeal to an audience. Then, once you've made the commitment, both in time and money, it can be even harder to get discovered," said Sean Fee, co-founder and Chief Product Officer of Player.me. "By leveraging XSplit's experience we've managed to shape the Player.me app into a product that can tackle the major issues content creators face today. With Player.me it's easy to create, easy to make your content look great and easier to find an audience of like minded players."
By combining XSplit's broadcast technology and Strexm's powerful overlay integration it's now easier than ever to get started with professional looking broadcasts from day one. Player.me will launch with a host of features including an overlay editor and hundreds of overlays ready to customise. Content creators will be able to use the built in streaming and recording feature or continue to use XSplit or OBS while taking advantage of the hundreds of beautiful overlays offered by the Player platform. The app also helps players manage their multiple gaming, social and content accounts in a scalable way by aggregating them on their profile and providing them with handy tools for cross posting or uploading to them.
"Our goal has been to create the ultimate content creation tool mixed with the ultimate gaming community platform in one easy to use application," continued Fee. "We want to bring the gaming community together by giving them the tools they need to create great content, share that content with their friends and create and engage with communities around the games they love."
Players and viewers can use the Player.me application not only to follow and connect with the content creators they already know and love, but to discover new creators tailored to their tastes. With over 50,000 game pages to explore the application helps players expand their circles, discovering new content, groups, games and events based on the games they already play and the creators they already follow.
Player.me was acquired by SplitmediaLabs in July, 2016, as part of the company's $10 million investment strategy to create a platform that connects the entire gaming community with the content they love, enhancing the gaming experiences of players everywhere.
Creators and players interested in trying out the new Player.me desktop app can sign up at app.player.me to request access to the beta. The app is also being demoed for the first time at PAX East, XSplit booth #11061.
Player.me screenshots and logos can be downloaded in the press kit here.
To learn more about Player.me:
To learn more about XSplit:
# # #
For further enquiries, please contact:
Triple Point (North America)
xsplit@triplepointpr.com
Swipe Right (United Kingdom)
kirsty@swiperightpr.com
About SplitmediaLabs
SplitmediaLabs Limited is an innovative, Hong Kong-based software company specializing in the development of multimedia applications and technology. SplitmediaLabs has published extensive multimedia toolkits which have been licensed to some of the world's most prominent companies, some of which are included in the Fortune 500 list. XSplit Broadcaster & XSplit Gamecaster are developed and published by SplitmediaLabs Limited.
About XSplit Broadcaster & XSplit Gamecaster
XSplit Gamecaster is the world's easiest live streaming and recording solution, allowing for users to upload and share their greatest gaming moments to popular video services such as Twitch and YouTube, at just the click of a button. XSplit Broadcaster is one of the most popular and widely used applications for live Internet broadcasting, with a user base ranging from hobbyists to prominent professional casters in more than 150 countries. XSplit allows users to record or live stream any type of media, while taking advantage of TV-like broadcasting features that anyone can learn to master.
About Player.Me
Player.me is the social discovery platform for the gaming and eSports community. Players, groups, teams and brands can build beautiful profiles, by simply connecting to their other social, content or gaming accounts such as YouTube, Twitch, Steam, Xbox Live etc., and discover, connect and collaborate with each other through an activity feed, a messaging system and dedicated game pages.
…
…
…