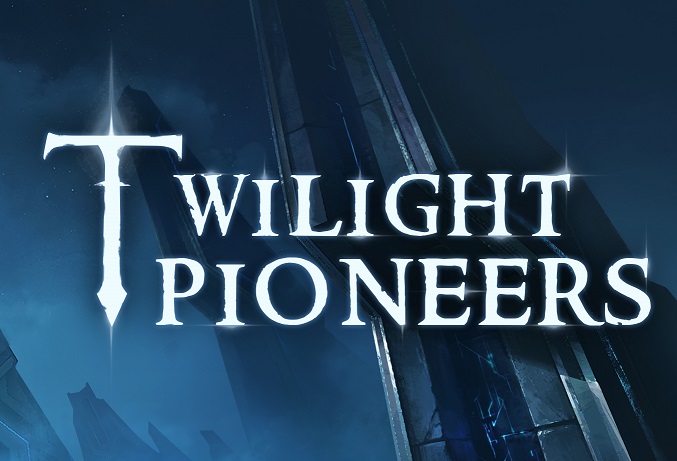 NetEase's ARPG on Google Daydream Receives DLC Package Including New Boss, Level, and Story Development
BRISBANE, Calif. – Mar. 30, 2017 – NetEase, Inc. (NASDAQ:NTES) has today announced the release of The Evilgate, the first downloadable content (DLC) package for the company's first-person action role-playing game (ARPG) Twilight Pioneers for Google Daydream VR. Twilight Pioneers was one of Daydream's launch titles and won the Experts' Choice Award at the Unity Vision VR/AR Summit Asia. Twilight Pioneers is free-to-play, and Chapter 2: The Evilgate is now available as a free download from the Daydream app store [https://play.google.com/store/apps/details?id=com.netease.vr&hl=en].
View the official trailer for The Evilgate of the Twilight Pioneers saga: https://www.youtube.com/channel/UCfgysm6cnGFwJcx2jOYBEOg
"Twilight Pioneers fans have been eagerly awaiting subsequent chapters," said Yu Kai, Twilight Pioneers producer. "We're grateful for their patience, and to thank them, we're making The Evilgate free of charge. We're proud to take a leadership position on Google's Daydream VR platform and create high-quality content for players."
Set in beautiful Eastern inspired landscapes sprinkled with traditional Chinese architecture, The Evilgate introduces an expanded storyline and increased gameplay. For the first time, characters from Tian Xia will play a central role in the story as the evil forces from the North Devil Sea invade the world. Team up with several new travel companions including Yunching of Yunlu and Longshar, to take on the Darklord's most powerful minions and the Ox Tyrant, who has been sent to stop you on your journey. Battle these nefarious forces with the strength of your powerful magic wand, trusty sword or loyal dragon.
Since the launch of Twilight Pioneers in November of 2016, the game has consistently ranked in the top 10 of Daydream's game ranking chart. In addition to expanded gameplay, Twilight Pioneers' The Evilgate update is available in English, Cantonese, and Mandarin. The English version also offers subtitles in five languages: Japanese, Korean, German, Spanish, and French.  
For more news and updates, please visit the brand new official Twilight Pioneers website:

http://tp.163.com/en

Join the

Twilight Pioneers'

community:
About NetEase
NetEase, Inc. (NASDAQ: NTES) is a leading internet technology company in China. Dedicated to providing online services centered around content, community, communication and commerce, NetEase develops and operates some of China's most popular PC-client and mobile games, advertising services, e-mail services and e-commerce platforms. In partnership with Blizzard Entertainment, Mojang AB (a Microsoft subsidiary) and other global game developers, NetEase also operates some of the most popular international online games in China. For more information, please visit: http://ir.netease.com/.
Media Contact for North America Press:
Christine Yeo, PR & Communications Manager, NetEase, Inc.
christine@netease-na.com
650.260.5936
TriplePoint PR, for NetEase Games
netease@triplepointpr.com
415.955.8500