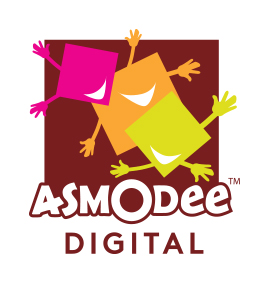 Paris – June 2, 2017 – Asmodee Digital, leaders in digital board game entertainment, today announced a partnership with the role-playing game experts at Obsidian Entertainment to bring Pathfinder Adventures to Steam on June 15. Under the deal, Asmodee Digital will publish the award-winning card-based RPG on Steam worldwide, plus the previously-released mobile game on the App Store and Google Play.
"We're thrilled to be working with the storytelling pros at Obsidian to bring this award-winning RPG to new audiences on the Steam platform," said Asmodee Digital. "Combining Obsidian's role-playing game experience with our specialty in digital board games will make for a strong player experience that does the Pathfinder brand justice."
"Pathfinder Adventures is a game close to our hearts that allows us to bring the table-top game to life on Steam," said Obsidian Entertainment. "We're excited to share our love of the strategy, teamwork and chance in Pathfinder to a new audience, and our partnership with Asmodee Digital is vital in connecting with gamers the world over."
Art assets are available in the press kit here.
About Pathfinder Adventures
Dedicated fans of tabletop roleplaying and card games will feel right at home playing Pathfinder Adventures, developing their characters, acquiring amazing items, overcoming dastardly villains, and uncovering secret mysteries, all with a roll of the dice. Pathfinder Adventures allows players to play how they want and personalize their deck to take down the strongest of enemies. Challenges abound in Heroic and Legendary difficulty levels that reap higher rewards. The destiny of the adventurer is in the cards!
About Asmodee Digital
Asmodee Digital, a fully owned subsidiary of the Asmodee Group, is an international publisher and distributor of digital board games with operations located in Europe, North America, and China. Asmodee Digital manages the creation, design, development, publishing, and marketing of board and card games on leading digital platforms for Asmodee studios as well as for third-party publishers. The current Asmodee Digital catalog includes best-selling digital games such as Ticket to Ride, Splendor, Pandemic, Small World 2, Colt Express, Mysterium, Potion Explosion, Onirim, Jaipur and digital versions of many other well-known board games.
For more information:
–        Visit our website: http://asmodee-digital.com
–        Like us on Facebook: https://www.facebook.com/asmodeedigital/
–        Follow us on Twitter: https://twitter.com/asmodeedigital
–        Subscribe to us on YouTube: https://www.youtube.com/asmodeedigital
–        Follow us on Instagram: https://www.instagram.com/asmodeedigital/
About Obsidian Entertainment
Obsidian Entertainment specializes in creating the most engrossing role-playing experiences in the world. Founded by veterans of Black Isle Studios, our roots go down to Icewind Dale, Planescape: Torment, Fallout, and Fallout 2, all classics of the role-playing genre.
For more than a decade, Obsidian has continued to develop RPGs that players and critics adore, including Star Wars: Knights of the Old Republic II: The Sith Lords, Fallout: New Vegas, and South Park: The Stick of Truth. The studio brought back the classic isometric RPG with its critically-acclaimed, massively crowdfunded title Pillars of Eternity. More recently, Obsidian has continued to push the boundaries of the cRPG with the highly praised Tyranny.
Obsidian continues its commitment to deliver fans and newcomers alike the most compelling RPGs in the world. Currently, Obsidian's trailblazing developers are hard at work on a host of new projects, including the highly-anticipated Steam release of Pathfinder Adventures and the recently successful crowdfunding title, Pillars of Eternity II: Deadfire.
# # #
Media Contact
TriplePoint for Asmodee Digital
asmodeedigital@triplepointpr.com
(415) 955-8500