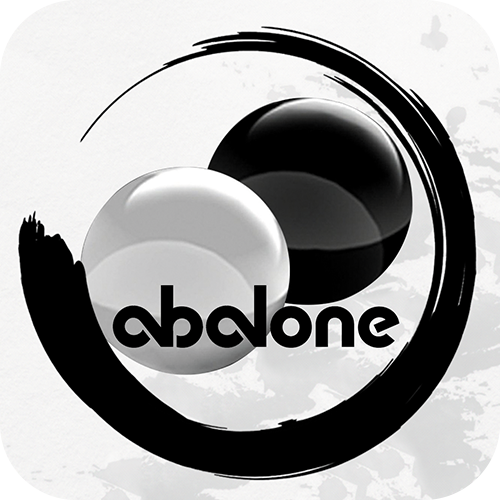 Asmodee Digital Brings the Mensa Select-Winning Game of Cunning and Patience to a Platform Near You
PARIS – Dec. 6, 2017 –
Asmodee Digital today announced the launch of a major update to
Abalone
, an abstract, two-player marble game loosely inspired by sumo wrestling. In
Abalone
, players are challenged to push six of their opponent's 14 marbles off the edge of the board. Only a longer line of marbles can push a shorter one, and with six sides flanking each game piece, players will have to toe the delicate line between defensive and offensive play to come out on top. The new version of
Abalone
is available now on iOS, Android and Steam for Windows PC.
Get a glimpse of the new version of Abalone in the launch trailer here: https://youtu.be/h3UHmycbCVc 
Players seeking a challenge can face off against other Abalone masters in online multiplayer, and for those who prefer to maintain the more tactile, personal feel of face-to-face tabletop gaming, Abalone provides a local pass-and-play multiplayer mode.
Main features:
• Solo:
– Three levels of difficulty against the AI (Easy, Medium, Hard)
– Solo Campaign with unique challenges
– Game Mode lets you create your own game, your own rules, and place the first marbles
• Multiplayer:
– Pass & Play Mode
– Online Mode
• Available in English, French, German, Spanish, Italian, Portuguese, and Dutch
You can find the new Abalone today on the App Store ($2.99), Google Play ($2.99), and Steam ($4.99).
Abalone press kit: https://drive.google.com/open?id=1RxPAnFrA2YGLVOLvFnmj0ZPa-MpVTSR7
About Asmodee Digital
Asmodee Digital, a fully owned subsidiary of the Asmodee Group, is an international publisher and distributor of digital board games with operations located in Europe, North America, and China. Asmodee Digital manages the creation, design, development, publishing, and marketing of board and card games on leading digital platforms for Asmodee studios as well as for third-party publishers. The current Asmodee Digital catalog includes best-selling digital games such as Ticket to Ride: First Journey, Pathfinder, Ticket to Ride, Splendor, Pandemic, Small World 2, Mr. Jack London, Lexigo Rush, Story Cubes, Colt Express, Mysterium, Potion Explosion, Onirim, Jaipur, Spot It! Duel, Smash Up, Carcassonne and digital versions of many other well-known board games.
# # #
Media Contact
TriplePoint for Asmodee Digital
asmodee@triplepointpr.com
(415) 955-8500