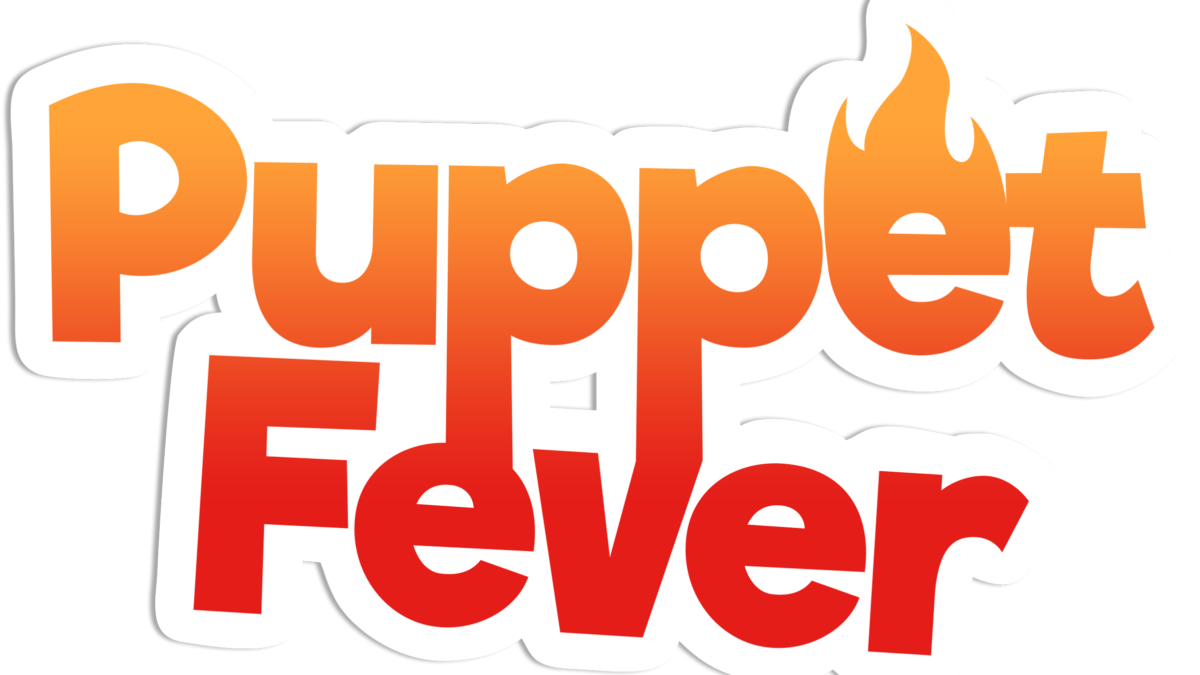 Prepare for raucous puppetry as the ingenious local multiplayer game launches on Oculus Home, Steam and Viveport. Puppet Fever offers hotseat multiplayer in VR like you've never experienced before – a truly social party game for up to four players.
SKÖVDE, Sweden – April 19, 2018 – Coffee Stain Publishing and Coastalbyte Games today reveal that Puppet Fever, their joyful VR puppet playground has launched onto Early Access on Oculus Home, Steam and Viveport for the Oculus Rift and HTC Vive. The frantic party game invites a puppeteer to don their VR headsets, take command of a virtual puppet theater complete with props, and take turns pulling each others strings in feverous local co-op.
Watch the new trailer for Puppet Fever here: https://youtu.be/djPfY5GQuo8
Become the puppet master in VR and manipulate your puppets as your audience watches on the monitor. Work together to decipher what your puppet master presents across a multitude of categories in what will inevitably descend into outrageous silliness. Bring your performance to life as you choose your favourite puppets and props and make up silly sound effects and voices. Puppet Fever also offers epic Mixer livestream integration for online audience participation, and lets you share your best and worst creations on social media directly from the game.
Puppet Fever is Coffee Stain's first VR project and marks the publisher's first contribution to making VR the future of gaming. In the Summer of 2016, Coffee Stain rallied game developers by encouraging them to submit prototype VR games for publishing partnership potential. To raise awareness for this campaign Coffee Stain sponsored a series of game jams in Sweden, which led to the discovery of Coastalbyte and Puppet Fever during DreamHack Winter 2016.
"Puppet Fever is all about the social experience, taking that hilarity that comes with playing Charades or board games together with your friends, and enhancing it through VR," said Marcus Kellner, CEO / Game Designer of Coastalbyte Games. "For every intense shooter out there, there's likely also room for a more casual, silly experience, especially for those occasions when a more savvy user wants to introduce weary new people to the magic of VR."
"Whilst Puppet Fever is a super polished, beautiful VR experience, we have so many ideas for where to take the game from here so we decided on an Early Access launch," said Sebastian Badylak, VR Fanatic of Coffee Stain Publishing. "We're enlisting the help of the community to design the destiny of Puppet Fever!"
About Coffee Stain
Started in Skövde in Sweden back in 2010, Coffee Stain quickly became the talk of the town thanks to the global surprise hit Goat Simulator. In 2016 Coffee Stain started publishing externally developed titles through Coffee Stain Publishing. To read more about Coffee Stain please visit: www.coffeestain.se
About Coastalbyte
Coastalbyte Games was founded in 2011 by friends and former students in Karlshamn, Sweden. The studio has always been passionate about making great, small, polished projects and have a history of participating in various game jams in Sweden and abroad.
Coastalbyte was early to pick up VR development and found a match made in heaven during Dreamhack Winter 2016. Coffee Stain Publishing hosted a VR game jam in order to scout new teams and projects. The jam resulted in a rough prototype of what was going to become Puppet Fever. www.coastalbyte.com
Press kit available here
Facebook page: https://www.facebook.com/puppetfever/
Twitter account: https://twitter.com/PuppetFever
###
EU Media Contact:
Natalie Bahbout
Swipe Right PR
E: natalie@swiperightpr.com
T: +44 (0) 75577 72137
US Media Contact:
Jesse Bandeen
TriplePoint PR
E: jbandeen@triplepointpr.com
T: +1 (415) 955-8500