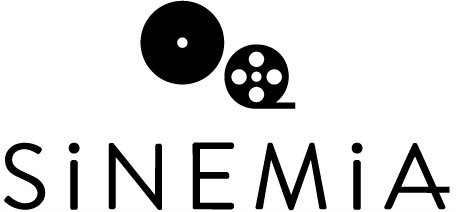 Sinemia now offers moviegoers a referral bonus for friends switching to Sinemia from any competing service, with $10 in credit for new users as well as current subscribers.
LOS ANGELES, Aug. 16, 2018 — Sinemia, the leading global movie ticket subscription service, today introduced a refer-a-friend program to make it even easier and more affordable for moviegoers to leave their current movie ticket subscription service and take advantage of the summer movie season with Sinemia.
Sinemia's refer-a-friend program helps moviegoers share their love of Sinemia with their friends. Current Sinemia subscribers will earn $10 in Sinemia credit for every friend who joins from a competing movie ticket subscription service, and new users referred by the program will also get $10 in Sinemia credit. The refer-a-friend deal is available now to Sinemia users in the U.S., Canada, the U.K, Turkey, and Australia.
To participate, each Sinemia user receives a unique code, accessible within their Sinemia app, that they may use to refer their friends. To redeem their credit, new users must provide proof that they are switching from another movie ticket subscription service by uploading a picture of their old service's debit card or by providing their card number.
New and current subscribers in the U.S. and Canada may use their credit to renew their Sinemia monthly or yearly subscriptions. In the UK, Turkey and Australia, users may also apply their credit toward in-app popcorn purchases (in-app popcorn purchases are coming soon to the US).
"We want to provide an opportunity for our users to share Sinemia with their friends while making it more affordable and convenient than ever for new moviegoers to try Sinemia," said Rifat Oguz, CEO and founder of Sinemia. "With Sinemia, people can see the summer's most anticipated movies as well as independent features at the theater of their choice, for much less than the price of a standard ticket. We have flexible plans crafted for all types of moviegoers and want to make it easy for our customers to enjoy their movie day or night out."
With no blackout dates or surge pricing, Sinemia subscribers can enjoy flexibility and convenience when they go to the cinema. Unlike MoviePass, Sinemia subscribers can purchase tickets and select seats in advance, without needing to be at the theater to do so. Sinemia users can also see 3D and IMAX experiences with Sinemia's affordable Elite plans, and can take advantage of couples' and family plans. The Sinemia app includes perks such as rideshare integration and restaurant deals, culminating in a complete moviegoing experience.
For more information or to sign up for Sinemia today, please visit https://www.sinemia.com.
Download the Sinemia mobile app today on the App Store and Google Play Market at:
Sinemia image assets are available here.
About Sinemia, Inc.
Sinemia is the only movie ticket subscription service to offer members access to any movie, at any cinema, at any showtime. Designed for the modern moviegoer, Sinemia's movie ticket subscription plans are affordable and flexible, featuring advanced ticketing and 3D-IMAX options. The Sinemia mobile app is perfect for frequent film-goers, offering deals, personalized recommendations, transportation options, and more. Sinemia is based in Los Angeles. For more information please visit www.sinemia.com.