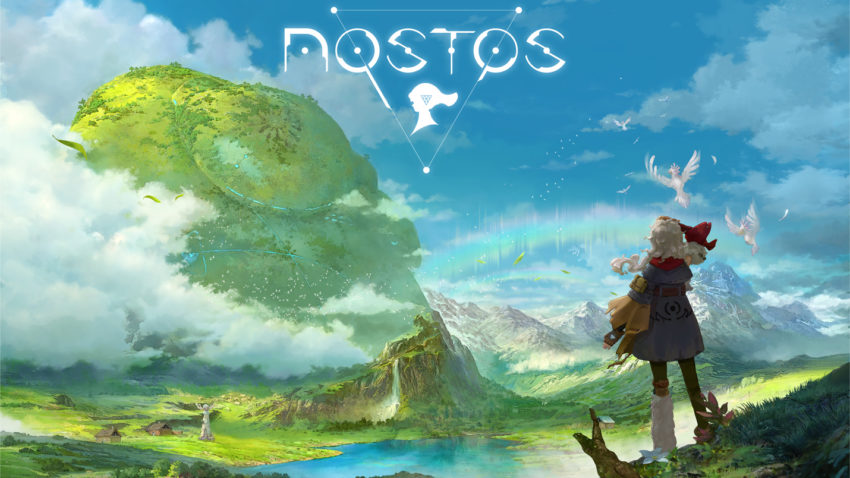 NetEase's First Ever Open-World Multiplayer VR Game Available to Demo for the First Time at Gamescom 2018
COLOGNE, Germany – Aug. 22, 2018 – NetEase, Inc. (NASDAQ: NTES) today revealed new details about Nostos, the company's first open-world multiplayer VR game, and the integration of SpatialOS technology. Coming in 2019, Nostos is set in a post-apocalyptic world featuring breathtaking natural environments inspired by classic Anime style in which players can explore the mysterious world around them as it nears the end of its days.
Players will explore the vast and desolate world of Nostos where the remnants of civilization remain and, though its cities are long abandoned, the relics they leave behind may be the key to thwarting extinction for the survivors, who face new dangers as the limited resources dwindle. While exploring the mysterious ruins of Nostos across deserts, grasslands, mountains and more, players must survive its increasingly inhospitable climates and fierce enemies. But time is limited, for scattered throughout these lands are the dangerous and ever-expanding "Coralsea", encroaching and threatening the very lands on which the people depend on for survival. Teamwork is key as players gather resources, build a clan they can trust, and fight to pull the world of Nostos back from the brink of utter desolation.
Leveraging Improbable's SpatialOS simulation technology, the world of Nostos will have players adventuring through a massive seamless open world as they face unexpected meteorological phenomena, build new wonders and encounter intense combat, all hot on the heels of the apocalypse.
By working with this cloud-based platform, NetEase will provide players with superior physical simulations and an unprecedented virtual world experience.
The game is being produced by ShuiGe, who brings 10 years of game development experience and previously led research and development of several successful massively multiplayer online games at NetEase.
The first demos of Nostos are available for press and influencers at Gamescom this week at the NetEase booth: Hall 10.1, D090. For interested press and influencers, please contact Effy Yao: hzyaowen@corp.netease.com.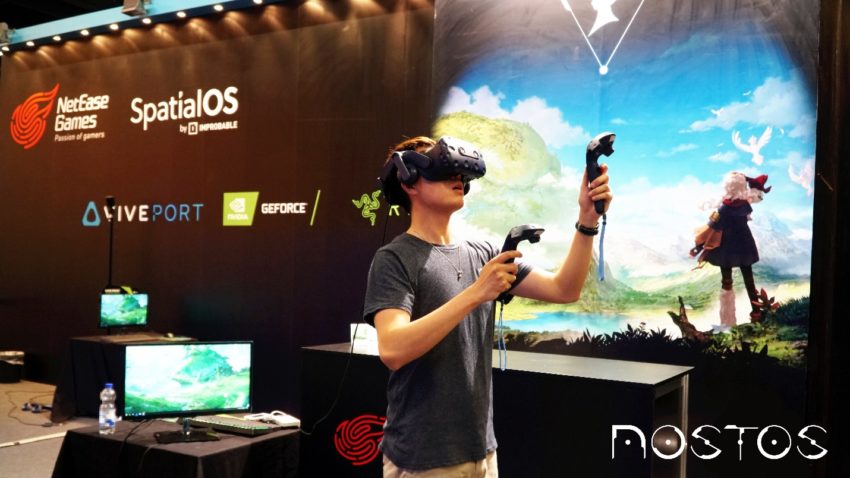 A press kit featuring the first screenshots of the game can be found here.
For more about the Nostos and to stay up-to-date with all the latest news and events, be sure to follow https://www.facebook.com/Nostosgame/ ; https://twitter.com/nostosgame or visit the official website: http://nostos.163.com/en/
…
About NetEase
NetEase, Inc. (NASDAQ: NTES) is a leading internet technology company in China. Dedicated to providing online services centered around content, community, communication and commerce, NetEase develops and operates some of China's most popular PC-client and mobile games, advertising services, e-mail services and e-commerce platforms. In partnership with Blizzard Entertainment, Mojang AB (a Microsoft subsidiary) and other global game developers, NetEase also operates some of the most popular international online games in China. For more information, please visit: http://ir.netease.com/. For more information about NetEase Games, please visit www.netease-na.com.
###
Media Contact:
North America:
TriplePoint PR
netease@triplepointpr.com
1.415.955.8500
Europe:
Warning Up
Soham Allard
s.allard@warningup.com