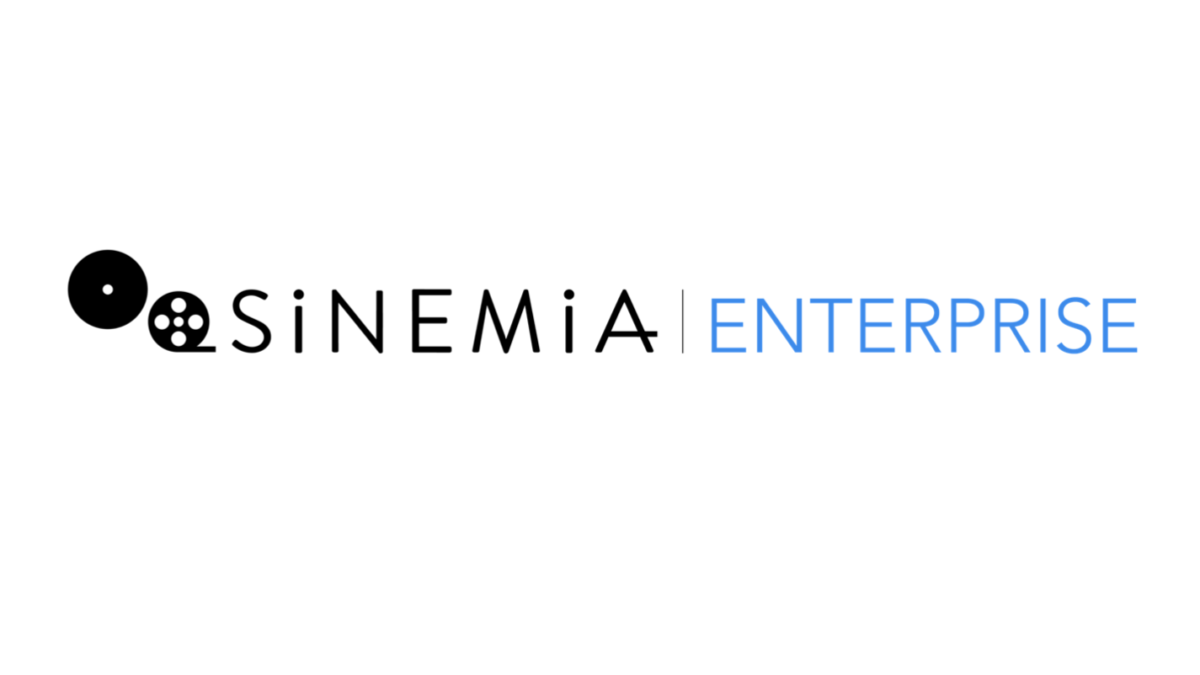 Theaters worldwide can now use Sinemia's end-to-end technology and fraud protection system to launch their own ticket subscription services and build their own loyal customer base of moviegoers
LOS ANGELES –  Oct. 11, 2018 – Sinemia, the leading global movie ticket subscription service, today announced a software platform that allows movie theater chains around the globe to launch their own movie ticket subscription programs. Sinemia's white-labeled technology, Sinemia Enterprise, allows theater chains to launch their own service in just a matter of weeks.
Sinemia Enterprise offers an end-to-end solution that manages every aspect of the theater's subscription program, including iOS and Android apps, monthly/annual payment processing, CRM tools, customer retention and fraud detection systems. The platform supports all screen formats, including 2D, 3D, IMAX, 4DX and more. Theaters can customize their programs to create any plan they'd like, with any kind of ticketing or pricing limitation, including plans for couples and families. Like all of Sinemia's plans, the system supports advance ticket purchase and box office ticketing. Sinemia's technology allows movie theaters to integrate their subscription service into the theater's own point-of-sale system so that subscribers can buy tickets and reserve seats in their app without needing a physical payment card.

One of the biggest concerns when launching a ticket subscription program is the threat of fraud, as affordable movie tickets pose a tempting target for scalpers and scammers. Operating in five countries over the last four years, Sinemia has uncovered over 2,000 variations of fraud and improved its fraud detection systems accordingly. Sinemia Enterprise is built with the same technological safeguards to protect theater partners from fraud and potential financial losses.

Sinemia is currently working with major theater chains in the U.S. and abroad to create subscription programs set to launch later this month. Theaters can visit Sinemia's white-label program website to launch their own subscription programs: www.sinemia.com/enterprise.
"When we launched Sinemia, our mission was to help as many moviegoers as possible enjoy an affordable and better experience at the movies by providing a subscription app that integrates an offline and online experience. By partnering with theaters around the globe, we believe we can help more moviegoers, which will help us create a bigger economy for the entire industry," said Rifat Oguz, CEO and founder of Sinemia. "We are all witnessing that the future of moviegoing is evolving through movie ticket subscriptions, and with the launch of Sinemia Enterprise, movie theaters around the globe can now have their own movie ticket subscription with the widest selection of plans and features, and with the highest level of security."
Sinemia is committed to growing the movie subscription economy and to helping movie theaters develop customizable subscription plans, which can help them create a more loyal customer base. Since 2014, Sinemia has grown its movie ticket subscription service in five countries to include affordable tiered plans, couple and family plans, as well as a sustainable unlimited plan, all catered to the modern moviegoer.
Sinemia image assets are available here.
About Sinemia, Inc.
Sinemia is the only movie ticket subscription service to offer members access to any movie, at any cinema, at any showtime. Designed for the modern moviegoer, Sinemia's movie ticket subscription plans are affordable and flexible, featuring advanced ticketing and 3D-IMAX options. The Sinemia mobile app is perfect for frequent film-goers, offering deals, personalized recommendations, transportation options, and more. Sinemia is based in Los Angeles. For more information please visit www.sinemia.com.
###

Media Contact

TriplePoint, for Sinemia

sinemia@triplepointpr.com

(+1) 415-955-8500