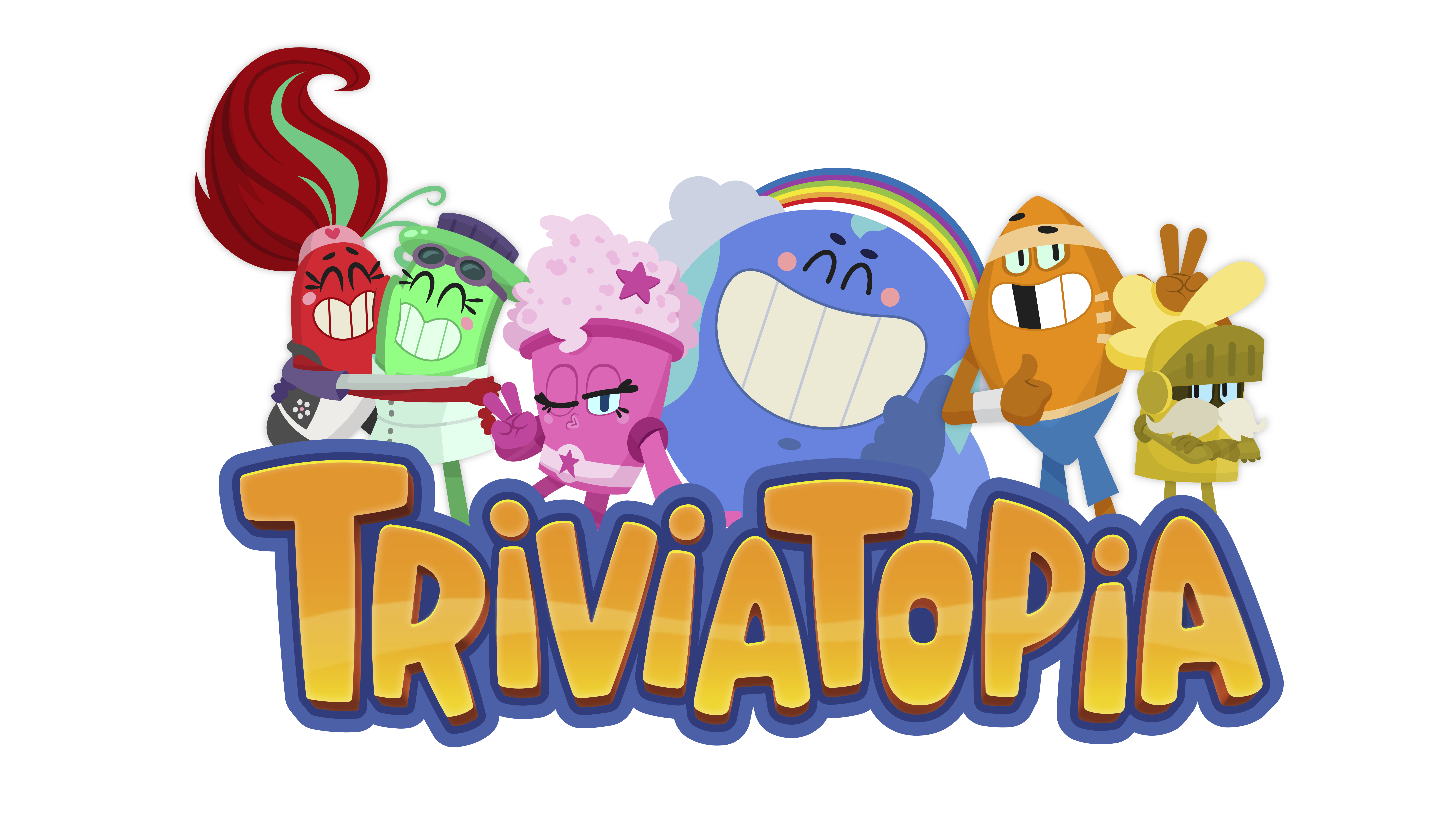 'Triviatopia' also has a new trailer and an original song by multi-Grammy winning musician Jared Faber
BUENOS AIRES – Aug. 29, 2019 –  Etermax, a leading social game developer and maker of the global phenomenon Trivia Crack, today announced its animated series "Triviatopia" will come for free access to YouTube and YouTube Kids on September 12. The series, based on the beloved characters from the hit mobile game, also has a new trailer and original song.
"Triviatopia," comprised of 20 bite-sized episodes, will take families around the world on a journey through time and space to teach messages of acceptance and inclusion. It will also incorporate some of the most popular facts from the mobile game, inviting grownups and children alike to learn the most interesting facts about our planet, ourselves and the universe.
"Triviatopia's" opening song is created and sang by multi-Grammy winning and Emmy-nominated songwriter, composer, producer and musician Jared Faber.
To download assets for 'Triviatopia', visit the digital press kit.
About Etermax
Founded in 2009 in Argentina, Etermax is the fastest growing software development company in the region. Its most popular games include: Aworded Crack (most downloaded game of all time in Spain), Pictionary, Trivia Crack and Trivia Crack Kingdoms. Etermax games have surpassed 500 million downloads worldwide. Over the past few years, Etermax has established itself as a reference in matters of social and educational games with the help of an ever growing team in its offices located in Argentina, Germany, Mexico and Uruguay. For more information, visit us online at www.etermax.com.
Media contacts (press only):
Roger Pérez Cervantes
Press & Communications | Etermax
roger.perez@etermax.com
+54 911 2261-1435
TriplePoint PR, for Etermax
etermax@triplepointpr.com
+1 (415) 955-8500