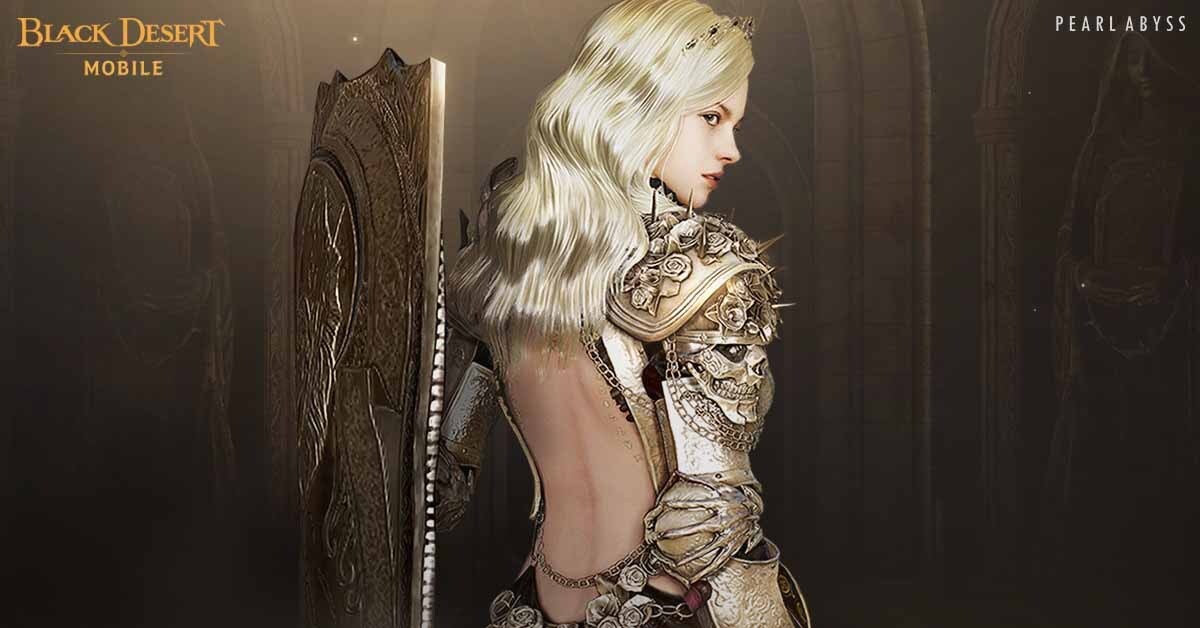 Roadmap reveals a new expansion, a PvP mode, mounts and Nova class launching on all platforms in 2021
Seoul, South Korea, December 14, 2020 — Pearl Abyss announced during the Calphe:ON Ball stream on December 12 that Pearl Abyss will consolidate both publishing and development of Black Desert Online starting February 24. The company also announced the content roadmap for Black Desert Online, Black Desert Console and Black Desert Mobile for the first half of 2021. For the first time ever, the franchise will receive a new class, Nova, simultaneously across all platforms on December 22.
Beginning February 24, Pearl Abyss will self-publish Black Desert Online for PC in North America and Europe, previously serviced by long-time partner Kakao Games. Pearl Abyss will open a website for user data transfer on January 27. Additionally, Pearl Abyss thanks Kakao Games for their highly successful publishing partnership.
Jeseok Jang, Black Desert's Head of Game Design, shared a roadmap detailing future plans for the game. Look forward to a plethora of new content across all platforms coming December 22, including:
A New Champion Joins the Fray!

Meet Nova, a strategic frontline fighter and former princess of Calpheon, wields a morning-star and tower shield to devastating effect, as she fights to reclaim the throne she was once-promised. Nova can summon royal guards from the heart of her shield to defend her or create talons of frost to strike down her foes. Nova is the 21st class to join Black Desert Online and Black Desert Console and the 13th class added for mobile
While Nova isn't available to play just yet, Adventurers can start pre-creating their Nova starting on December 15 for mobile, and on the 16th for console and PC.
Watch the Official Trailer & Combat Showcase
Enter The Great Desert on Black Desert Mobile

This new expansion will launch alongside on December 22nd for Black Desert Mobile. The Great Desert expansion is centered around the Black Spirit, an ancient anomaly that crashed into the desert in ancient times. Unique content like excavation that allow Adventurers to discover treasurer in the desert and new mount like the royal elephant and camel will be available on December 22.
Also unveiled are a number of features and game modes coming to Black Desert on multiple platforms in the first half of 2021, including:
Black Desert Online and Black Desert Console will launch new PvP content, including massive battles between Calpheon and Valencia, with Adventurers from across all servers able to join the fray. 
Additionally, new 10 v 10 PVP "crew battles" are planned for early 2021. 
Upcoming adjustments to Node Wars – a large scale PvP mode where guilds duke it out for territory ownership – will make it so that players can launch right into the mode from their own camp.

To celebrate all the announcements and to thank the community, all adventurers regardless of their prefered platform can get rewards of cool items. PC players, console players and mobile players will each receive unique rewards. For more information, please check the official websites of Black Desert Online, Black Desert Console and Black Desert Mobile.
Assets can be found here.
About Black Desert   
Black Desert is Pearl Abyss' open-world action MMORPG with cutting-edge visuals and skill-based combat that redefines the genre. With the most developed character customization system of any game currently on the market, users can break out of the norm and make unique characters that truly represent themselves. Its intuitive controls, beautifully designed world, and extensive lore will excite both newcomers and veterans of MMO games and action RPGs.
About Pearl Abyss
Best known for the MMORPG franchise Black Desert, Pearl Abyss is a leading developer in the game industry. Established in 2010, Pearl Abyss has since developed Black Desert for PC, mobile, and console, and Shadow Arena for PC and console. All of Pearl Abyss' games are built on the company's own proprietary engine and are renowned for their cutting-edge graphics. The company is also developing Crimson Desert, DokeV, and PLAN 8 and is poised to continue its growth through 2020 and maintain its position as one of Asia's leaders in game development. More information about Pearl Abyss is available at: www.pearlabyss.com.
Media Contact
TriplePoint on behalf of Pearl Abyss
pearlabyss@triplepointpr.com
+1-415-955-8500