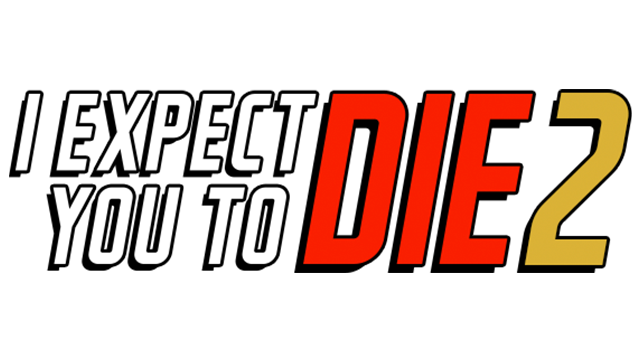 Sequel will be available on Oculus Quest and Oculus Rift
Pittsburgh, PA — April 21, 2021 — Schell Games, creators of the award-winning spy VR puzzler I Expect You To Die, is excited to announce the sequel I Expect You To Die 2: The Spy and the Liar will launch on Oculus Quest and Oculus Rift platforms later this year. 
This news was announced during the Oculus Gaming Showcase — a global event featuring exciting gaming news relevant to Oculus platforms. In celebration of this announcement, Oculus gamers can enjoy a 33% discount on the original game I Expect You To Die during the Oculus Gaming Showcase Flash Sale. This 24-hour sale will start at 12 am PT on Wednesday, April 21.
"I Expect You To Die experienced remarkable success on Oculus platforms, and we're excited to announce I Expect You To Die 2: The Spy and the Liar will be available for Oculus gamers later this year," said Jesse Schell, CEO of Schell Games. "Our fanbase on Oculus helped us reach incredible milestones with the original title, and our team is looking forward to providing new and returning Secret Agents with an engaging, story-driven experience."
In I Expect You To Die 2, players return to the immersive world of espionage. After secretly surviving the traps and pitfalls of the first game, players go deep undercover to explore sinister intelligence the Agency received regarding Zoraxis's move for world domination. Players will embark on brand new missions to figure out what Zoraxis is up to, use their elite spy skills to retrieve vital intelligence for the Agency, and try their very best not to die mid-mission.
For more information, visit the newly updated website, join the community Discord, or view the press kit.
About Schell Games
Schell Games is the largest full-service education and entertainment game development studio in the United States. Founded in 2002 by award-winning game designer and author Jesse Schell, the company's talented array of artists, engineers, producers, and game designers create original games for PC, VR/AR, and mobile, including I Expect You To Die, an award-winning VR puzzle game franchise; Until You Fall, a VR sword fighting game; Happy Atoms, a digital and physical interactive chemistry learning set; Mission: It's Complicated, an LGBTQ+ superhero visual novel; and HoloLAB Champions, a VR lab practice game. In addition to creating original games, the company counts some of the world's most respected brands as clients, including The Walt Disney Company, Google, Facebook, Microsoft, Lego, Yale University, Universal Studios, Fred Rogers Productions, The Smithsonian Institute, and the US Department of Education. For more information on Schell Games, visit https://www.schellgames.com.
About Oculus
The Oculus team at Facebook Reality Labs lets people defy distance—connecting with each other and the world—through world-class VR hardware and software. The Oculus content team pursues the creation of best-in-class games, narrative experiences, and new VR use-cases like fitness, productivity, and travel. Oculus joins other teams at FRL dedicated to cutting-edge research, computer vision, haptics, social interaction, and more. Facebook Reality Labs is committed to driving the state of the art forward through relentless innovation.
# # #
OCULUS and the OCULUS Logo are trademarks of Facebook Technologies, LLC. All rights reserved.