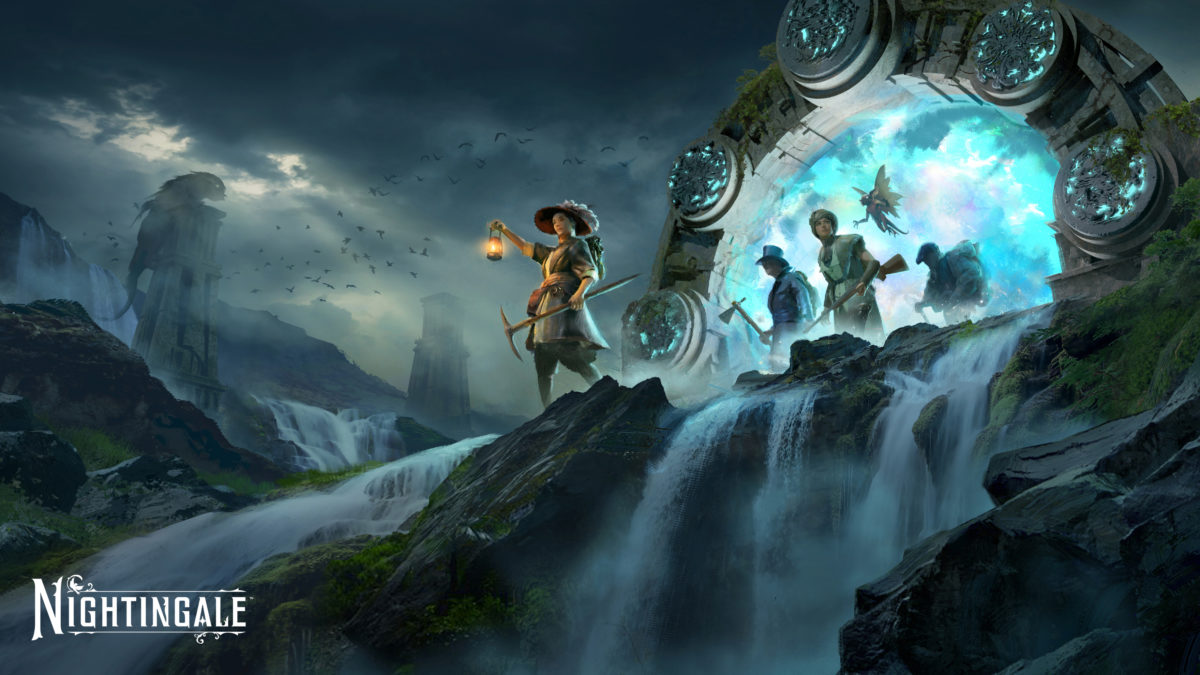 Edmonton, Alberta – Dec 9, 2021 – Improbable and Inflexion Games (formerly Improbable Canada) today revealed Nightingale, the studio's first title, during The Game Awards. Nightingale is a shared-world survival crafting game set within a rich Victorian gaslamp fantasy setting. Thrown into a labyrinth of fantastical and perilous worlds in the wake of a magical cataclysm, players must venture through mystical portals to explore increasingly dangerous realms, in search of the last haven of humanity, Nightingale.
Developed by a team of industry veterans from many leading game studios, including BioWare, Nightingale is currently in development for Early Access PC release in 2022, with closed testing to begin in the coming months. Players can register for future updates and playtests at www.playnightingale.com.
Watch the reveal trailer here: https://youtu.be/raSjAJcftMs
"Our team at Inflexion Games has been working diligently to create this enthralling universe of magic, mystery, and wonder, and we are thrilled to finally be revealing it to the world," said Aaryn Flynn, Inflexion Games CEO. "We are also privileged to have such extraordinary partners backing the studio, with the proud support of Tencent, as well as collaborating with Improbable's worldwide teams as we leverage its IMS tools.
"From the beginning, we knew we wanted to build an intricate fantasy setting as rich and full of history and life as anything we've worked on in the past. The realms of Nightingale are vast and have many secrets to uncover, and we cannot wait for players to start discovering them."
Nightingale sets players on the journey of the Realmwalker where they must survive across the myriad of increasingly-dangerous realms. Explore alone or band together with other survivors, obtaining valuable materials to construct settlements, and craft vital tools and weaponry as you fight against deadly monstrosities and the Fae, humanity's magical rivals.
Nightingale will feature:
EXPLORE THE REALMS: Traverse foreboding forests, harrowing swamps, and shimmering deserts, as you restore the portals leading deeper into the lands of the Fae.
BUILD & CRAFT: Construct estates, farms, and communities to live off the land. Craft the tools, gear, and weapons you need to survive.
SHARED WORLD: Adventure alone, or unite with other players. Combine your strengths and skills, and face the challenges of the realms together.
GASLAMP FANTASY: Open-world realms immerse you in a mystical Victorian setting, where the remnants of humanity are threatened by the dark magic and nightmarish creatures of the Fae.
For the latest information about Nightingale, visit its official website and follow the game on Twitter.
###
About Inflexion Games
Inflexion Games (formerly Improbable Canada) was formed in 2018 by a group of ex-BioWare developers, whose previous credits include venerated franchises Mass Effect, Dragon Age and Star Wars: Knights of the Old Republic. The team has grown to over 100 developers, and includes AAA veterans and those new to the industry, united in pursuit of enriching games with depth, history and opportunity. The studio's first game will be a shared world survival crafting title, Nightingale.
About Improbable
Improbable is a British technology company, creating the critical infrastructure to power the coming age of virtual worlds and the metaverse. Improbable partners with developers in video games, entertainment, and with defence and academic institutions to enable powerful, virtual worlds of unprecedented size and usefulness.
Media Contact
TriplePoint on behalf of Improbable