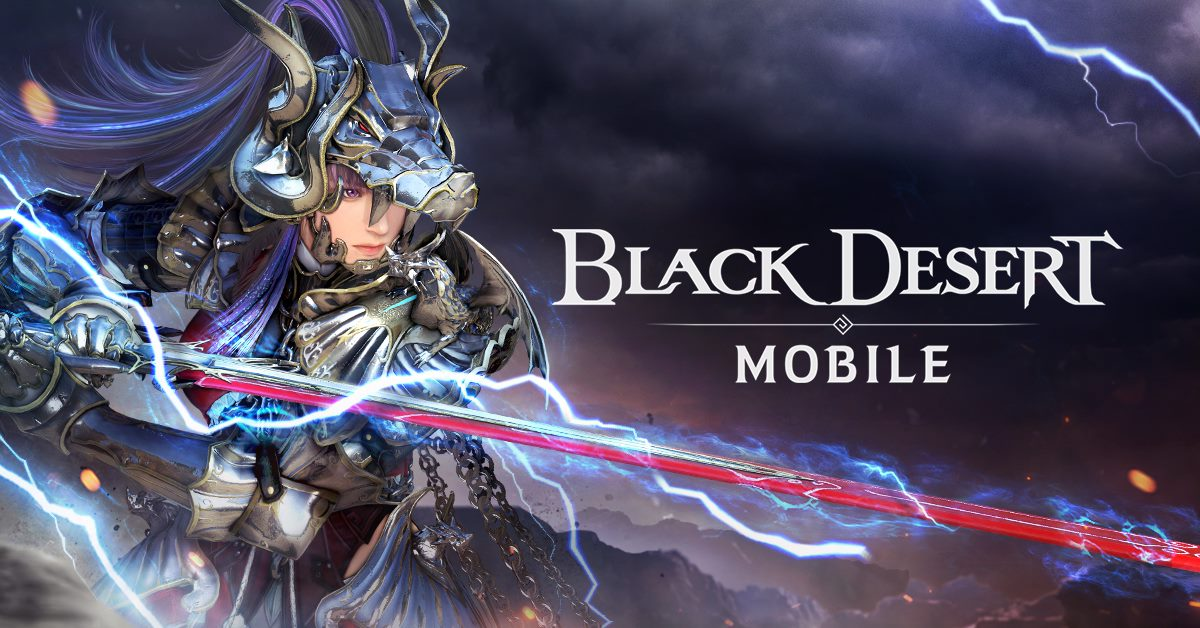 More Content Updates Announced at Black Desert Mobile's Heidel Ball include Field of Valor: Hadum, the PvE battleground
MANHATTAN BEACH, Calif. – JULY 6, 2022 – Over the weekend, Pearl Abyss announced that the new player class Drakania had arrived to Black Desert Mobile on July 5. During Heidel Ball 2022, the game's annual community event, the developer revealed a roadmap detailing upcoming additions to the game.
Drakania Class
The highly anticipated Drakania class is now available for mobile players! Drakania is a female descendant of the legendary dragon, wielding her Slayer sword and a Shard sub weapon to slice through enemies. The game will also introduce a series of Starting Events, which will allow players to level up their Drakania character faster and acquire various seasonal rewards once they complete a set of missions.
Field of Valor: Hadum Battlefield
The PvE battlefield, Field of Valor: Hadum has received significant updates. Here, adventurers will be able to quickly acquire 'Knowledge' of monsters and use them to increase the combat power of their characters. The developers stated that adventurers can now increase their CP (Combat Power) in less time through this method.
Heidel Ball Announcements
Pearl Abyss revealed a 2022 Content Roadmap detailing future updates to Black Desert Mobile:
New 'Party Rush' content, a 3-player co-op mode that will be added to the game.
"Battlefield of the Sun: Siege War". This 30v30 battle mode features a large-scale battle between Valencia and Calpheon regions. There will be plenty of rewards for the winners.
There will be a new region called Drieghan for adventurers to explore. Adventurers will be able to walk the streets of the dwarven capital, Duvencrune, face fiery dragons and battle a vengeful foe named Garmoth, The Crimson Dragon.
The Fairy and Tiny Fairy companion system will be introduced to the game. These companions will grant additional skills to the player character as they grow and level-up in the game.
Adventurers will receive a surprise gift from Chang-Wook, the Executive Producer of Black Desert Mobile called Blessing of W, a consumable enhancement material that will only be usable on Chaos Gear. This material increases enhancement success rate by 100% and guarantees a successful restoration in case of a failed enhancement. This gift will be available for players to claim through a coupon code.
For more information on Pearl Abyss and Black Desert Mobile, visit www.world.blackdesertm.com/Ocean. To play Black Desert Mobile for free, please download it on the Apple App Store or the Google Play Store.
About Black Desert Franchise
The Black Desert franchise is Pearl Abyss' open-world action MMORPG franchise with cutting-edge visuals and skill-based combat redefining the genre. With the most developed character customization system of any game currently on the market, users can break out of the norm and make unique characters who truly represent themselves. Its intuitive controls, beautifully designed world and extensive lore will excite both newcomers and veterans of MMO games and action RPGs. Pearl Abyss is currently servicing the Black Desert IP, which has gained 45 million players across the world on PC, mobile, and console.
About Pearl Abyss
Established in 2010, Pearl Abyss is a leading developer in the game industry with its renowned MMORPG franchise Black Desert. Pearl Abyss services the Black Desert franchise across all platforms and its action-packed PvP Shadow Arena on Early Access on Steam. All of Pearl Abyss' games are built on the company's proprietary engine and are renowned for cutting-edge graphics. Pearl Abyss is currently developing Crimson Desert, DokeV, and PLAN 8 using its next-generation game engine and is poised to grow its overseas market. More information about Pearl Abyss is available at: www.pearlabyss.com
Media Contact
TriplePoint on behalf of Pearl Abyss
pearlabyss@triplepointpr.com