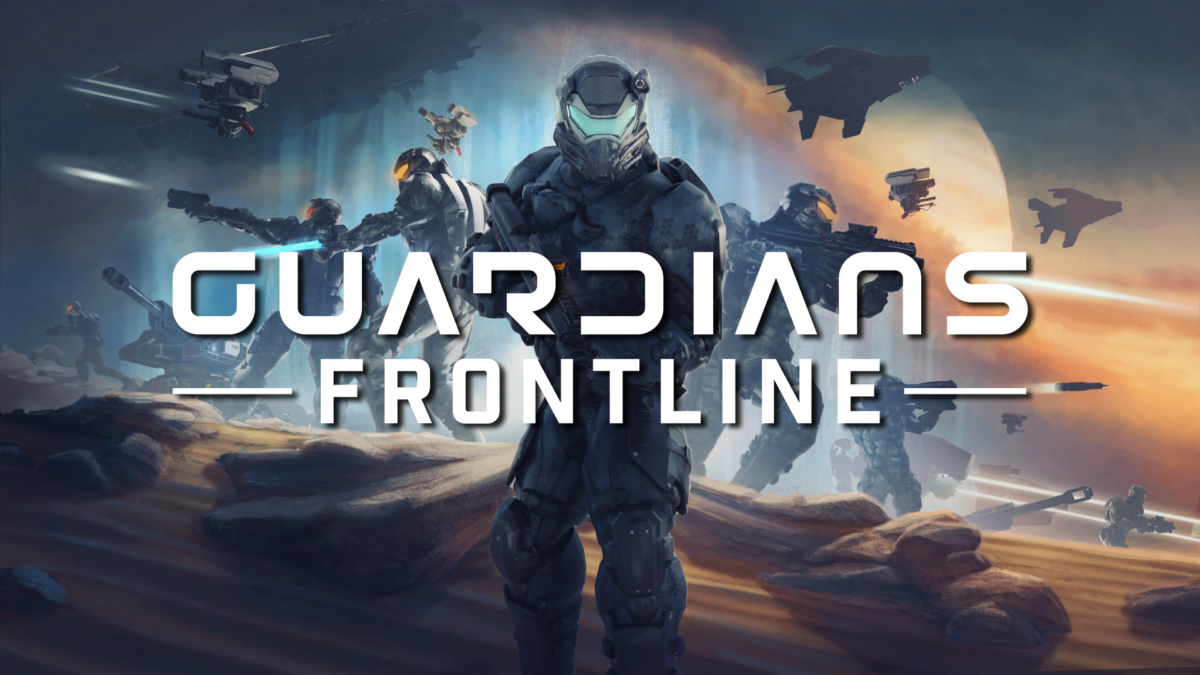 Esteemed VR publisher expands portfolio with VirtualAge Games' strategic VR shooter launching early 2023 for Meta Quest 2 and SteamVR
STOCKHOLM – September 22, 2022 – Fast Travel Games today announced a publishing deal with VirtualAge Games for Guardians Frontline, a strategic VR shooter set in a sci-fi setting. Featuring powerful weapons, structural crafting, and an in-game map editor, Guardians Frontline allows players to take on the role of both soldier and commander. Originally released as Guardians on Oculus App Lab, Guardians Frontline will launch for Meta Quest 2 and SteamVR in early 2023.
Watch the trailer for Guardians Frontline here: https://youtu.be/EmItWbDSJaI
In Guardians Frontline, players must defend the federation from an enemy onslaught as they attempt to extract a mysterious energy source. Battlefields can be strategically secured with a blend of brain and brawn, including tactfully spawned buildings, mechs, spaceships, heavy weapons, and more. The game can be enjoyed solo in single-player mode, four-player co-op, or with up to eight friends in PvP.
"We've long enjoyed famed games like Halo and Starcraft, which have undeniably influenced us as we develop Guardians Frontline," said Carles Ballabriga at VirtualAge Games. "Our talented friends at Fast Travel Games are known in the VR space for their engaging lineup of titles and are the perfect publishing partner to ensure our game reaches the right audiences."
"Guardians Frontline caught our attention immediately. It's a fresh take on the action/shooter VR genre with a great mix of beloved mechanics and impressively big scope," said Patrick Liu, Head of Publishing at Fast Travel Games. "VirtualAge has made a rare blend of shooter and tactics that works very well, making it a game worth replaying time and again for the varying end results."
While Guardians Frontline will launch with a set of battle-ready maps, players can utilize the comprehensive in-game level editor tool to craft unique maps that the whole community can enjoy. Community maps are free to download, encouraging players to test their skills and strategies across nearly infinite landscapes.
More information and assets for Guardians Frontline can be found on the official website and on Steam. Follow the game at @GuardiansFL on Twitter & TikTok, and @GuardiansFrontline on Facebook & Instagram for the latest updates.
# # #
About Fast Travel Games
Fast Travel Games is a VR exclusive games developer and publisher based in Stockholm, founded by industry-leading veterans and behind critically acclaimed VR titles such as Apex Construct, The Curious Tale of the Stolen Pets, and Wraith: The Oblivion – Afterlife. Our mission is to create high-quality VR games with believable interactions, set in immersive worlds and populated with memorable characters.
About Virtual Age Games
VirtualAge is a company founded by veteran tech executives and developers that has extensive experience developing VR and AR games and applications for both PC and mobile VR headsets. Established in 2017 in Barcelona, the company is focused on developing high quality VR games and experiences, with titles such as Gladius VR, an ancient Rome gladiator game, and more recently Guardians Frontline an innovative blend of first-person shooter and real time strategy.
TriplePoint for Fast Travel Games
fasttravelgames@triplepointpr.com
(US+1) 415-955-8500