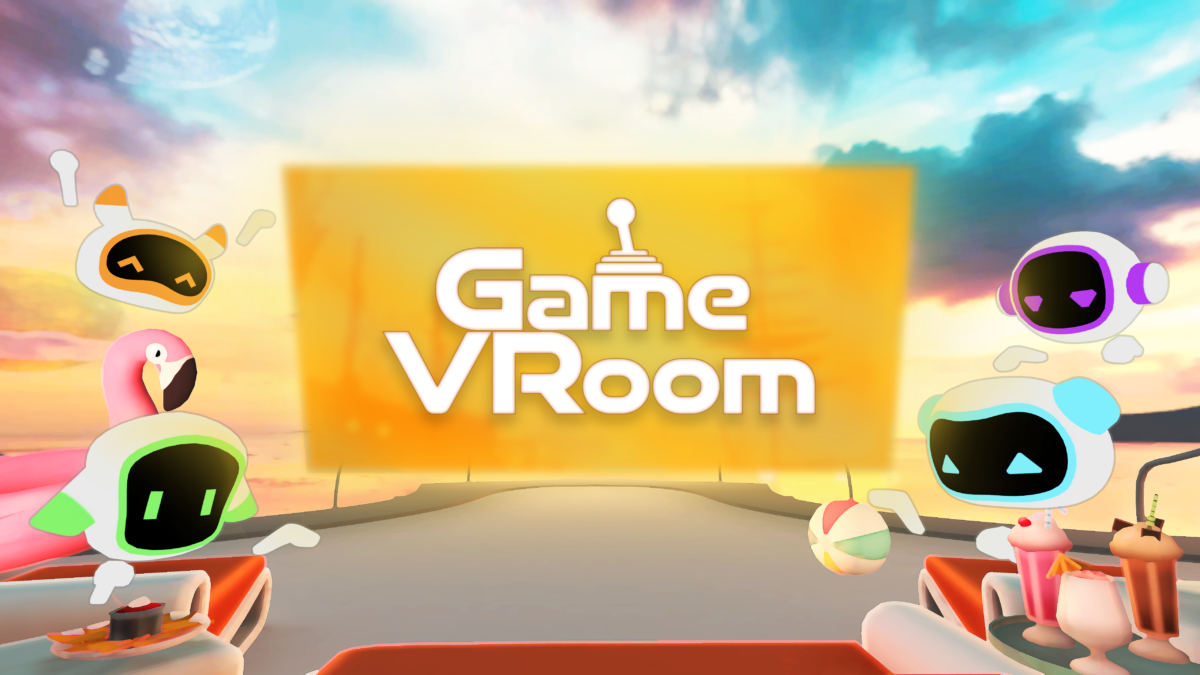 Play any Steam PC title in a custom virtual environment with VR-capable headsets
STOCKHOLM – December 15, 2022 – Fast Travel Games and developer Really Interactive today launched GameVRoom into Early Access for SteamVR. With GameVRoom, users can play non-VR desktop games from Steam on a virtual screen with a VR headset and controllers. Download the app today on SteamVR for $9.99, with a 10% launch discount.
See how GameVRoom works in the trailer here: https://youtu.be/wfIFIQwk_vI
GameVRoom is a socially immersive experience that allows users to customize virtual environments, set personalized key bindings, and play any game from the Steam library from the comfort of the couch. Host a private or public room, set the theme as a chic apartment or a sleek spaceship, and play hit games from Steam's library of desktop games solo or with up to three friends in multiplayer mode.
GameVRoom offers unique tools and features for custom gameplay, enabling users to:
Emulate a mouse, keyboard, or gamepad for seamless movement in ways tailored for VR.
Bind controller actions, poses, and gestures like hand twisting or reaching over shoulders to perform actions on PC.
Create virtual buttons and place them anywhere in the environment to build a control surface, and share custom layouts in the community library.
"GameVRoom takes flat-screen gaming to new heights with the power of VR, giving players the ability to enjoy desktop titles with friends in an inventive space," said Jonatan Crafoord, Creative Director and Co-Founder at Really Interactive. "No matter how many times you've beaten your favorite games, we encourage you to revisit them with GameVRoom for a fresh experience."
GameVRoom is compatible with most SteamVR-capable headsets. Users can look forward to additional features and improvements in the coming months.
For more information on GameVRoom, please visit https://fasttravelgames.com/games/gamevroom. The press kit can be found here.
# # #
About Fast Travel Games
Fast Travel Games is a VR exclusive games developer and publisher based in Stockholm, founded by industry-leading veterans and behind critically acclaimed VR titles such as Apex Construct, The Curious Tale of the Stolen Pets, and Wraith: The Oblivion – Afterlife. Our mission is to create high-quality VR games with believable interactions, set in immersive worlds and populated with memorable characters.
About Really Interactive
Really Interactive, the studio behind the VR music app Virtuoso, is a Stockholm-based creative studio focused on developing VR titles and interactive entertainment. We pride ourselves in creating immersive, highly polished user experiences and we love working on innovative projects that push the boundaries of creativity, user interaction and audiovisual fidelity.
TriplePoint for Fast Travel Games
fasttravelgames@triplepointpr.com
(US+1) 415-955-8500